When you think savoury, you probably think pizza, pasta, burgers, hot dogs... I get it! It ALL has wheat. Disheartening, right? Well, I'm here to show you that the gluten-free savoury world can be and is AMAZING. You will find delicious gluten-free pasta dishes, rich and juicy sandwiches, hearty soups, and even tortillas and flatbread! Read on!
Jump to:
When it comes to eating gluten-free one thing you have to keep in mind is cross-contamination. If you are slightly gluten-intolerant, you might get away with cross-contaminated foods while those with celiac will probably suffer even from tiny amounts of wheat on their plate. To avoid getting sick, make sure the foods you are buying are marked "gluten-free".
If it is marked as gluten-free then it has been gluten-free certified and is free of any cross contamination. For example, buckwheat flour is gluten-free but if it is processed in the same factory where they also process wheat, you might get some level of gluten contamination in a seemingly harmless product!
Here I put together a list of cornflour brands that are safe for celiacs. If you are vegan and chickpeas are your jam, make sure you know the difference between chickpea and graham flour. If you are a coconut fat, you might want to read a bit on coconut flour as it is very different from other gluten-free flours.
Here are some gluten-free certified icing sugar brands and a few words on gluten-free properties of condensed milk in case you will also want to whip up some desserts after a rich savory feast!
Pasta
I love the original Italian Pasta alla Norma but as a flavor chaser, I decided to try and throw in some roasted mirepoix (carrots, onions, and celery mx). It turned out so good that I had to capture the details in a recipe post!
if you are in a hurry, you can make Bolognese within 30 minutes by using premade ingredients. However, if you desire to make an elaborate dish and bring out all the flavors of a traditonal Italian cuisine, you will LOVE this recipe that will jump you through all the hoops to get you to the rich and delicious dish you will enjoy.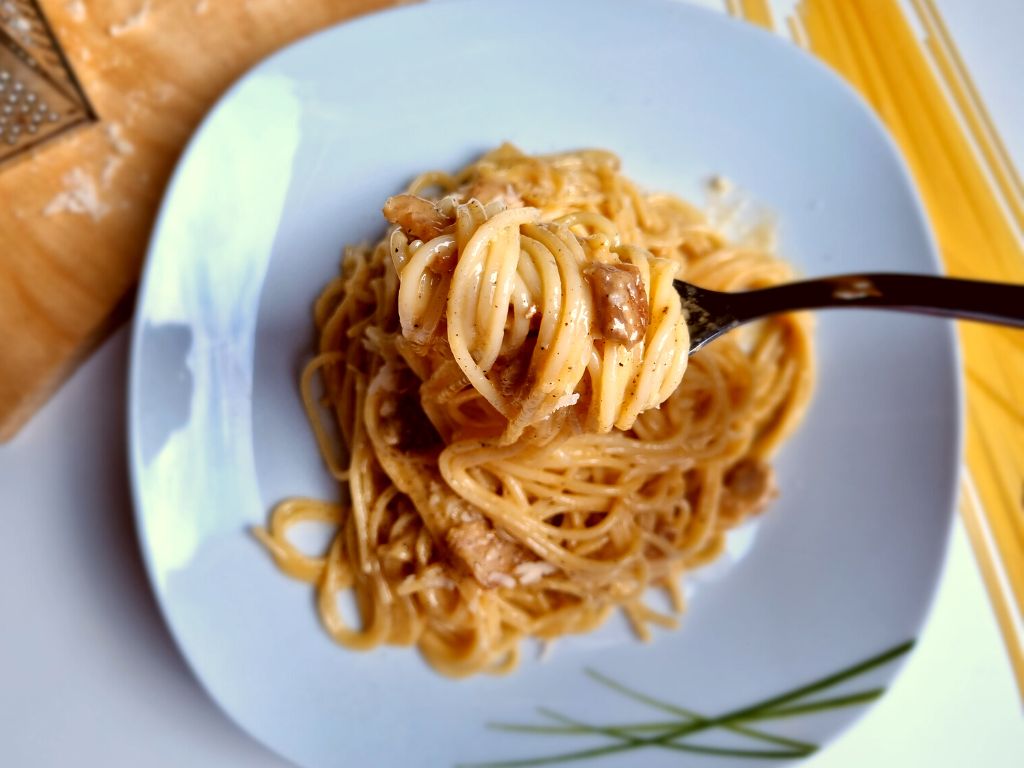 Did you know that white and creamy carbonara is originally made without a droplet of cream?! And it is SO much better this way. The richness and creaminess of this iconic pasta recipe come through the egg yolks' richness and fat content.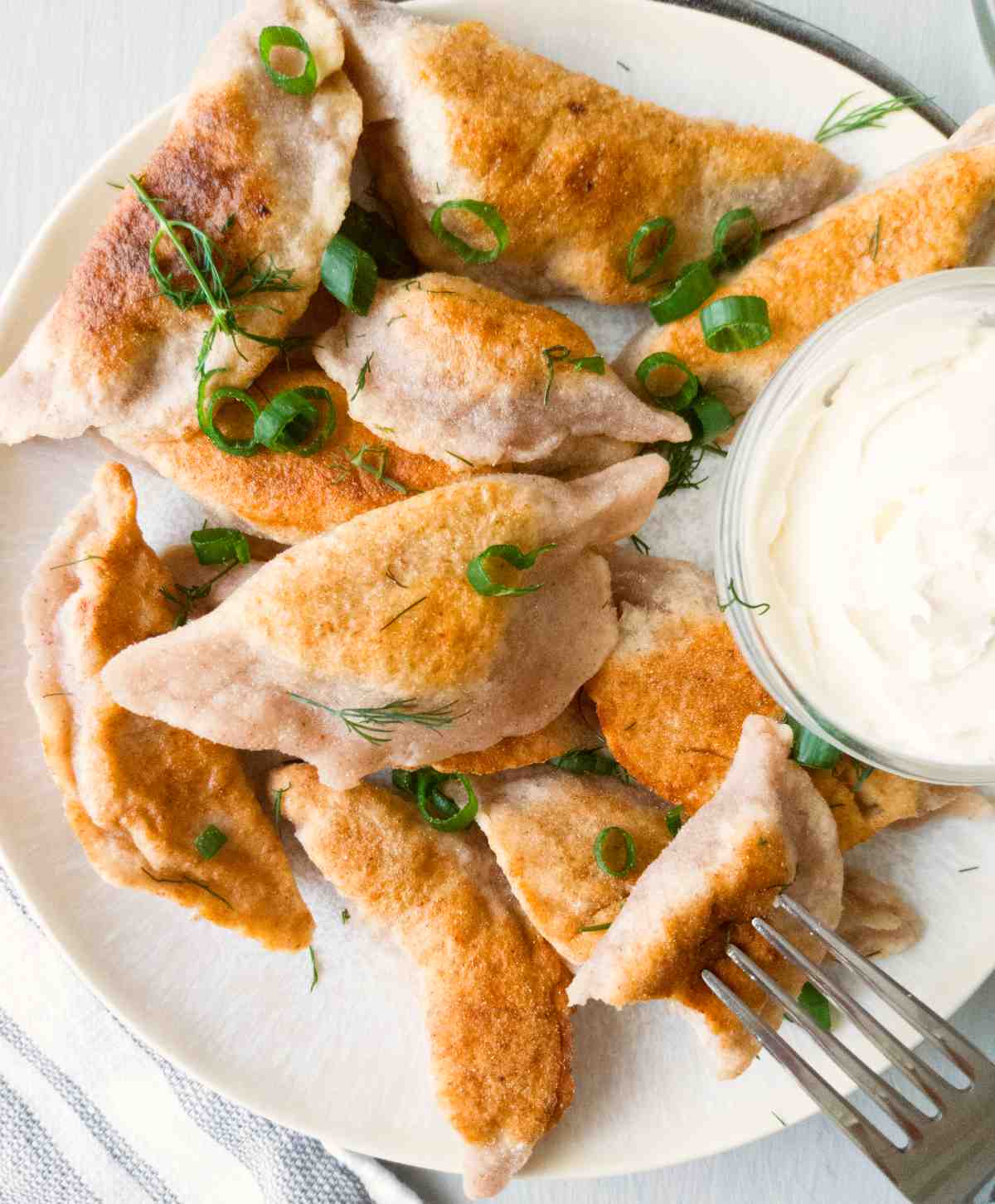 One of my favorite dishes growing up was pierogi. I tried making it gluten-free by following recipes online and it was a failure time-after-time. So, I simply HAD TO come up with a recipe that will capture the Slavic culture in a gluten-free context!
This was one of my FAVORITE dishes growing up (mind you, I even spoke about it on a podcast episode). And surprisingly, there were NO good recipes for this dish in the gluten-free world. So, if you are looking for something unique and special, here you go!
P.S. Here is a good description of the difference between pelmeni and pierogi!
Soups
Traditional Ukrainian Borscht (Beet Soup)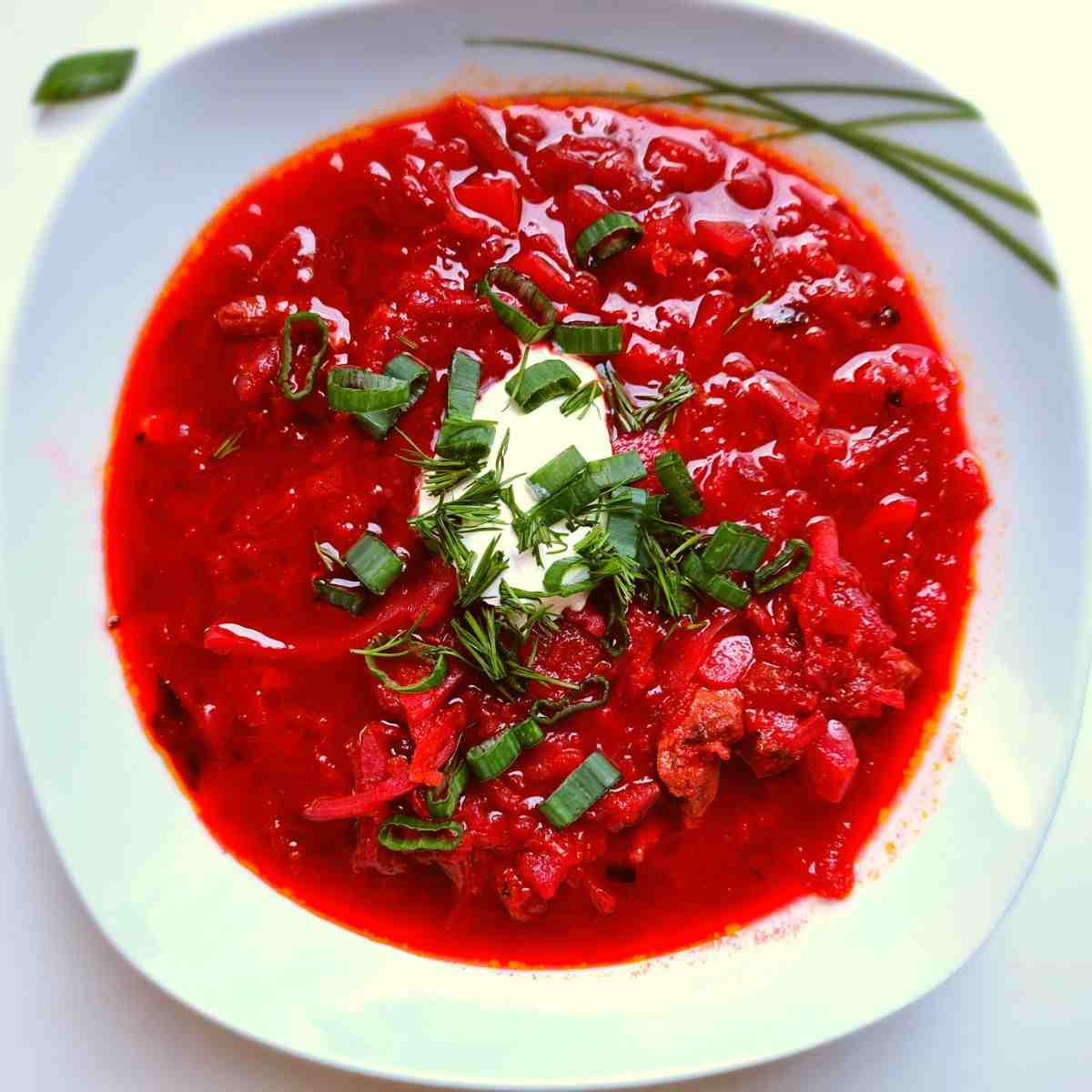 The reason for all the fuss around this world-famous dish is its flavor profile. In one plate you have the sour, sweet, and umami flavors combined in a colorful bowl!
Roasted Garlic Soup with Chicken Broth
This is one of my favorite winter soup recipes. The rich chicken broth is combined with roasted garlic and cream to boost your immune system during the cold season!
I am not vegan but I firmly believe this soup is TIMES better with coconut milk rather than the regular type. Sprinkle some coconut shreds for a crunch and even more coconut flavor!
This soup is not like any other traditional tomato soup. This recipe uses fresh tomatoes to enrich the flavor of the dish. You will see the world of different fresh vegetable make when used in place of canned food!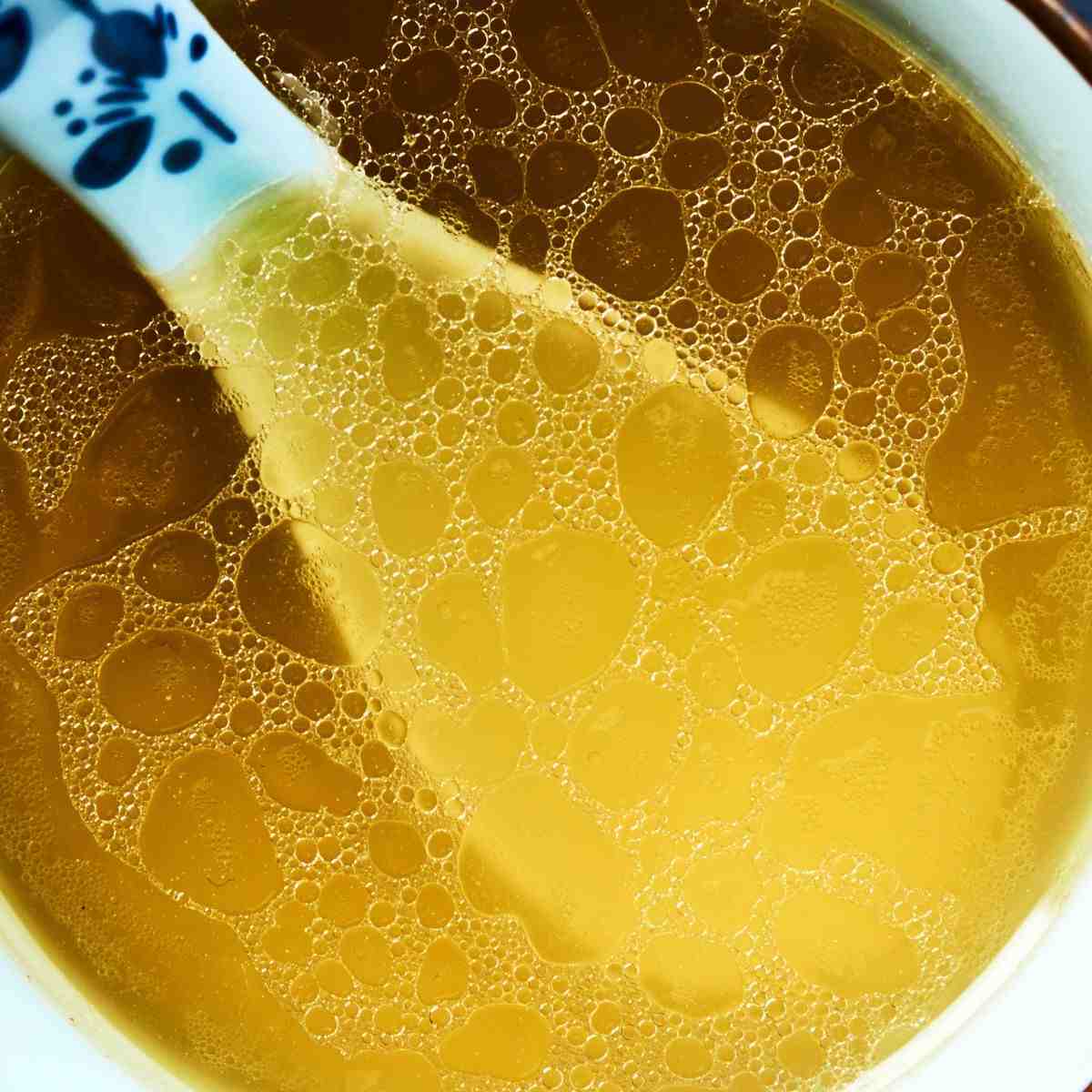 I always advocate for getting a whole chicken whenever possible (unless you REALLY need a whole bunch of chicken breasts). You can not only make a dinner for a large family by roasting a whole chicken, but you can use the carcass to make a delicious chicken bone broth and use it in a plethora of recipes!
Meat
Whole Roasted Chicken with Garlic and Herbs
This dish is gluten-free and oh, so delicious!
These breaded pork chops are first marinated in a batter with taco seasoning and then fried until tender and juicy on the inside!
Side-Dishes
Mashed Potatoes with Cream Cheese
This is one of the most loved sides dishes in the world, and you can make yours stand out by adding cream cheese and sour cream to the pot!
Super Easy Buckwheat Tortillas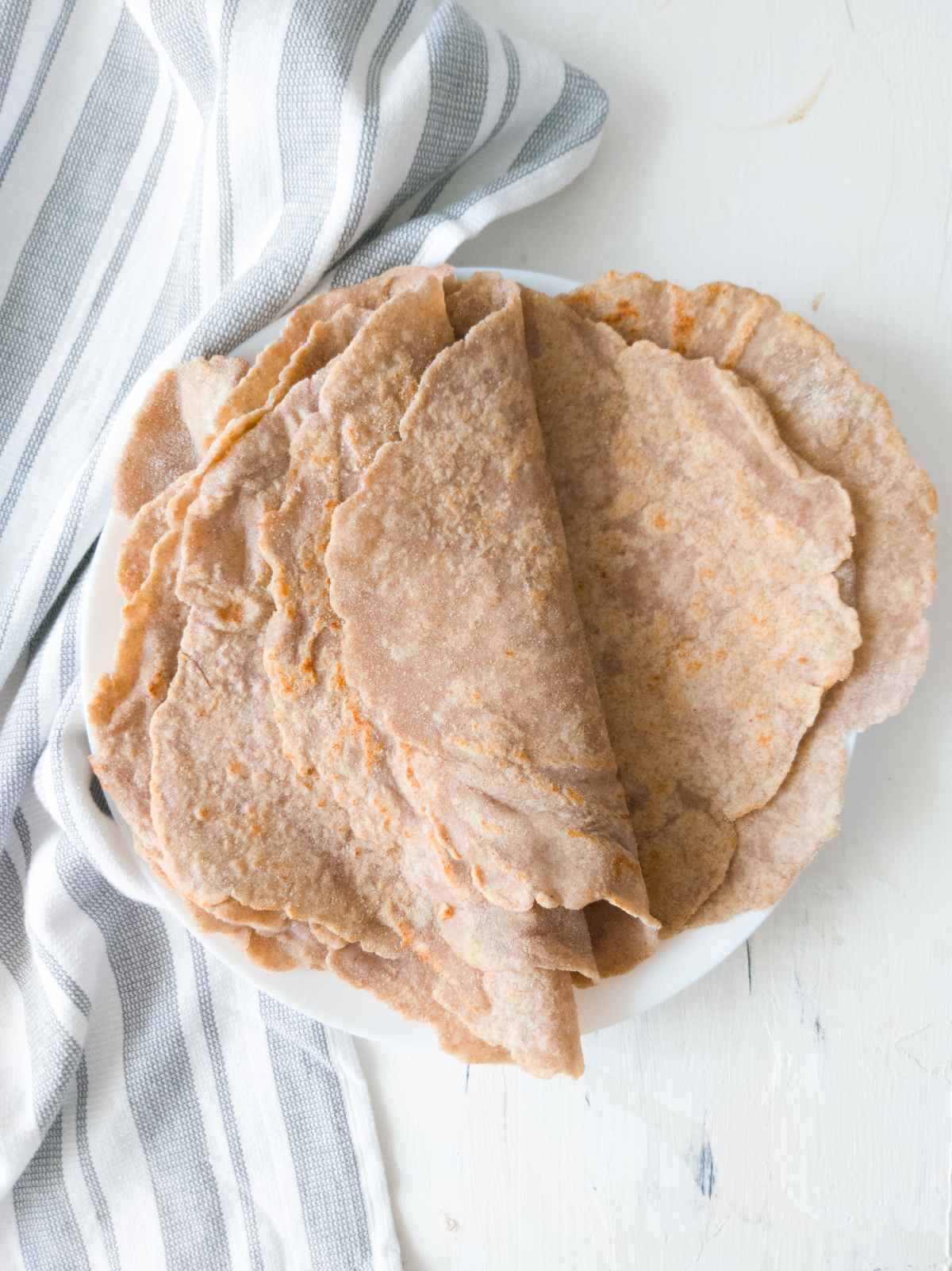 These tortillas go great with some roasted chicken from the section above and freshly grown veggies from your backyard!
If you are in the sourdough club, you will LOVE this recipe. If you are not a sourdough geek, become one and join us! Here is a simple gluten-free starter recipe to start making your own gluten-free sourdough!
Casseroles
Sausage and Potatoes Casserole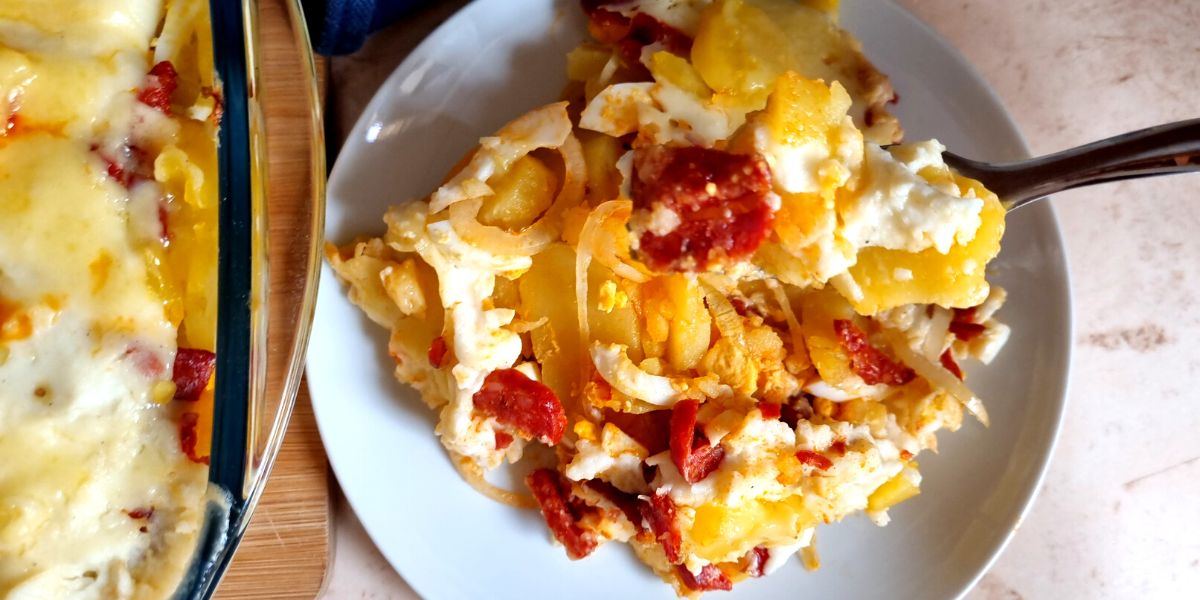 I really enjoy this casserole with caramelized onions and a rich bechamel sauce!
Mushrooms, ricotta, and spinach make for a perfect filling for these savoury crepes!
Sandwiches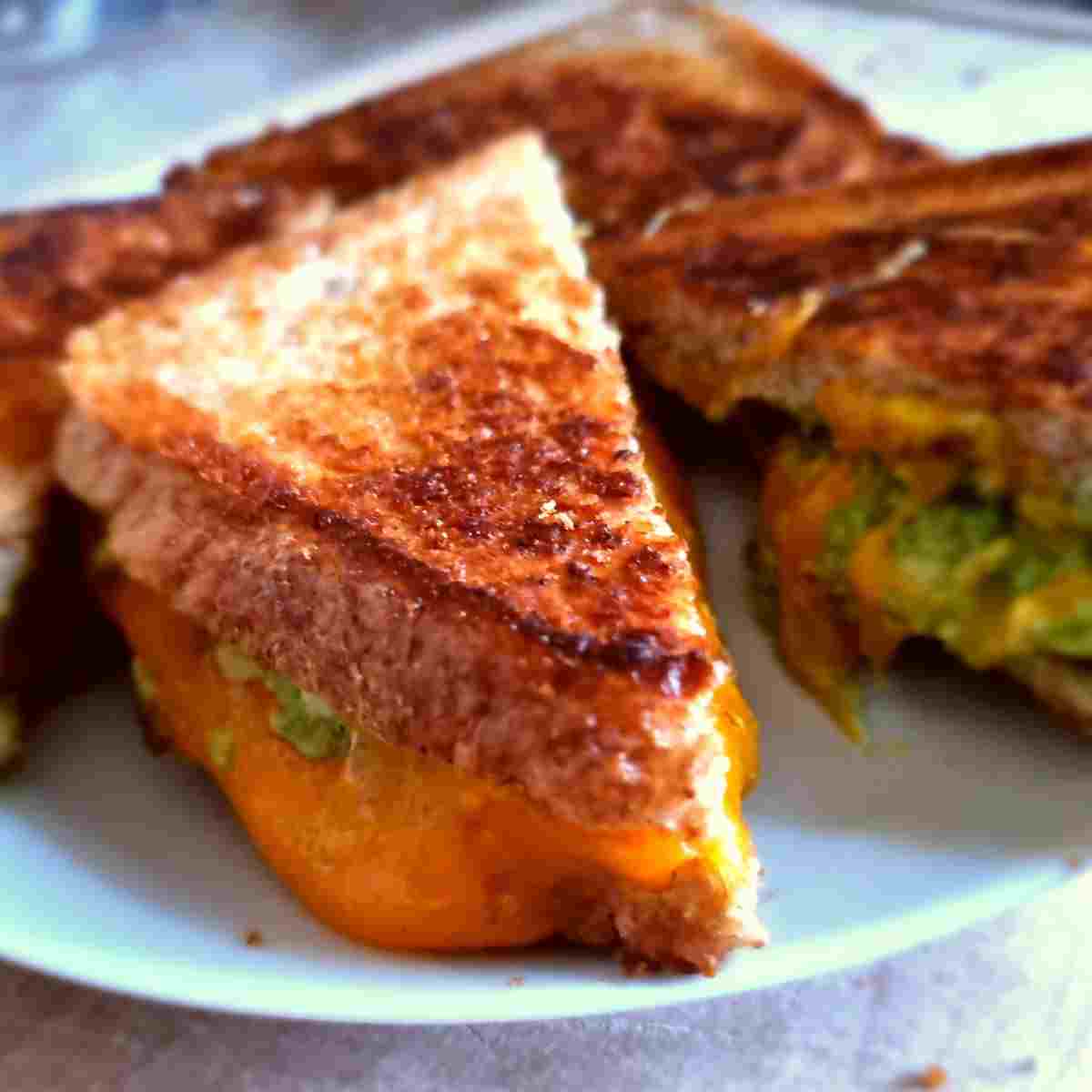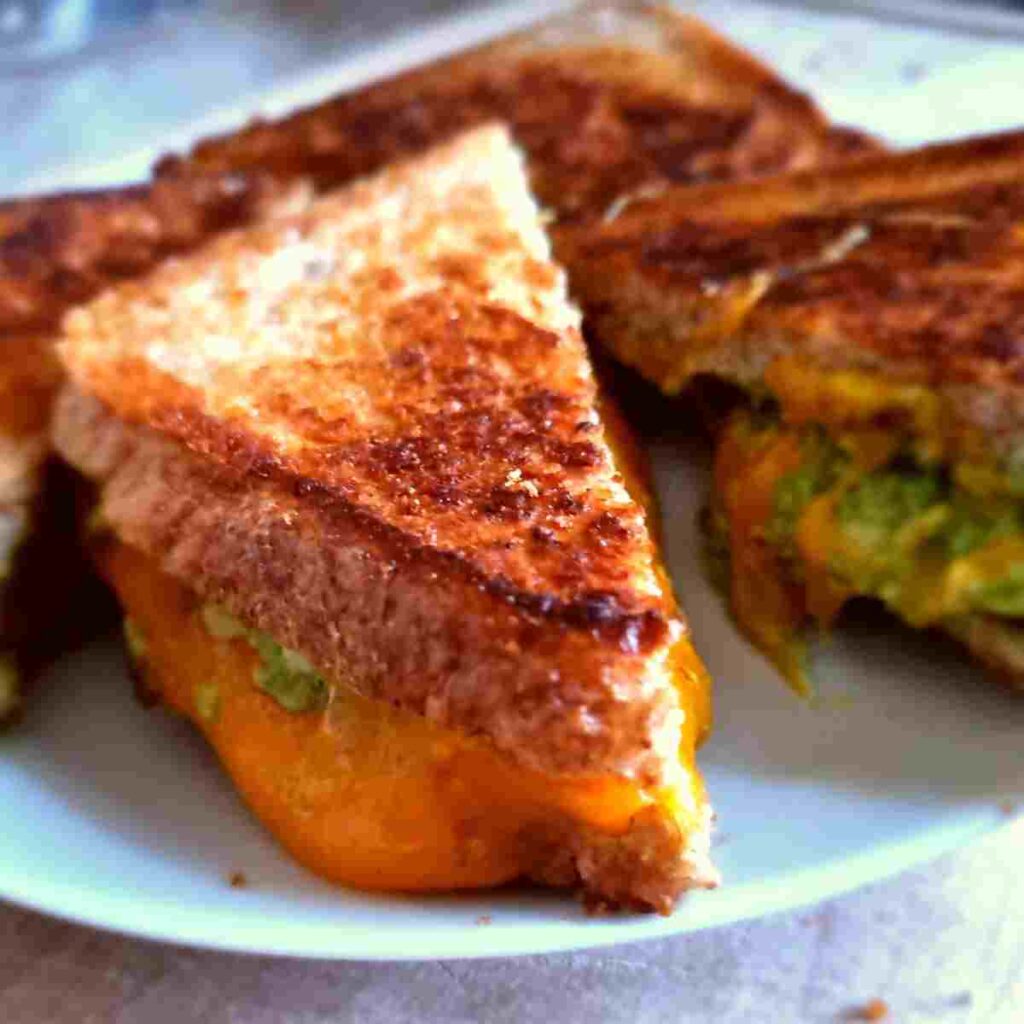 This grilled cheese with cheddar and avocado is a perfect side dish for tomato or roasted garlic soup!
THis is the ultimate gluten-free sandwich everyone should try!
This is a great sandwich to take with you to work or pack for your kids' school lunch!
Chipotle Chicken Cheesesteak Sandwich
The picture speaks for itself. Go make a Chipotle burger!
Pizza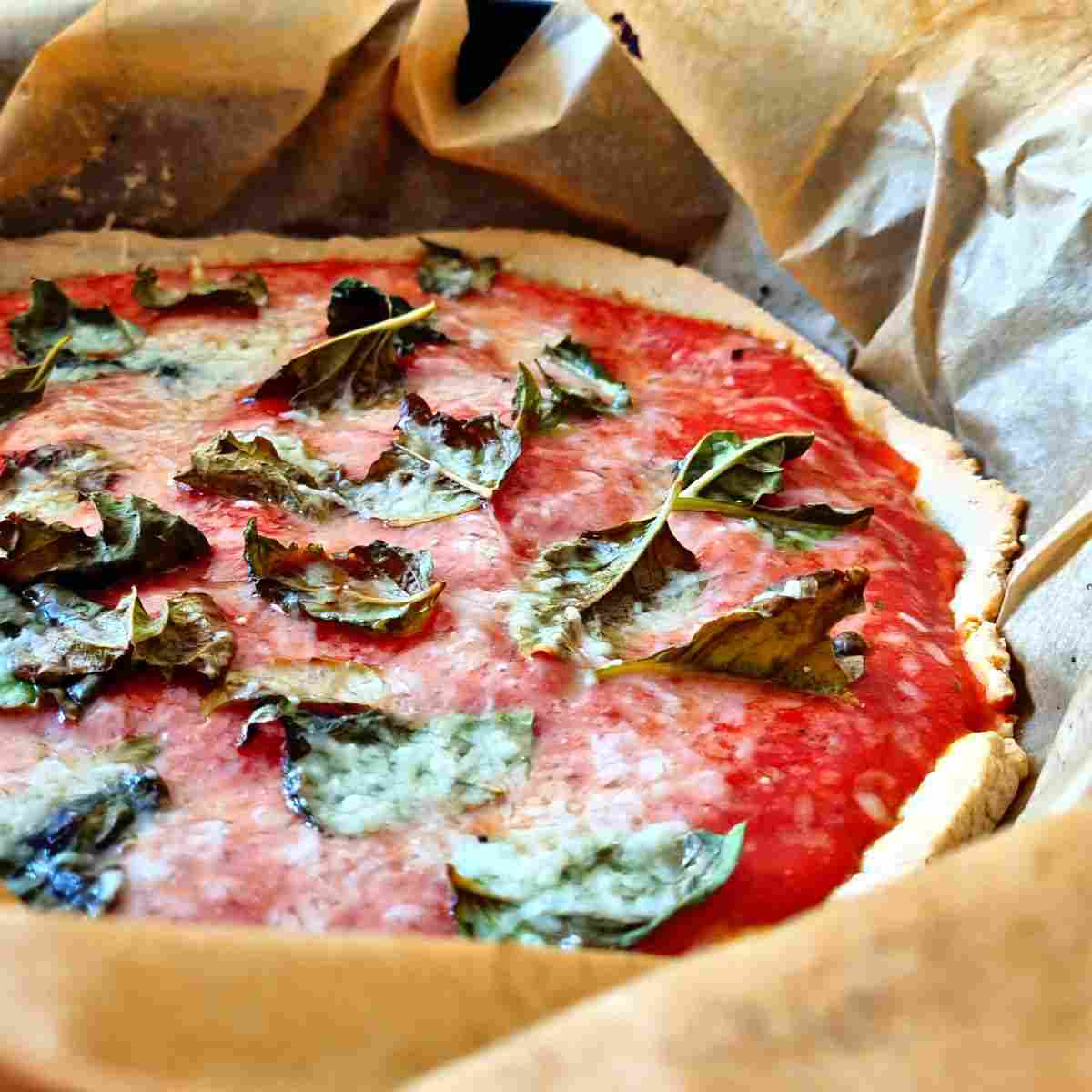 This pizza crust is made with cassava flour and tapioca starch. Both are derived form the same plant and compliment each other in this delicious recipe!
You will be surprised how rich and sufficient these pizzas are on their own!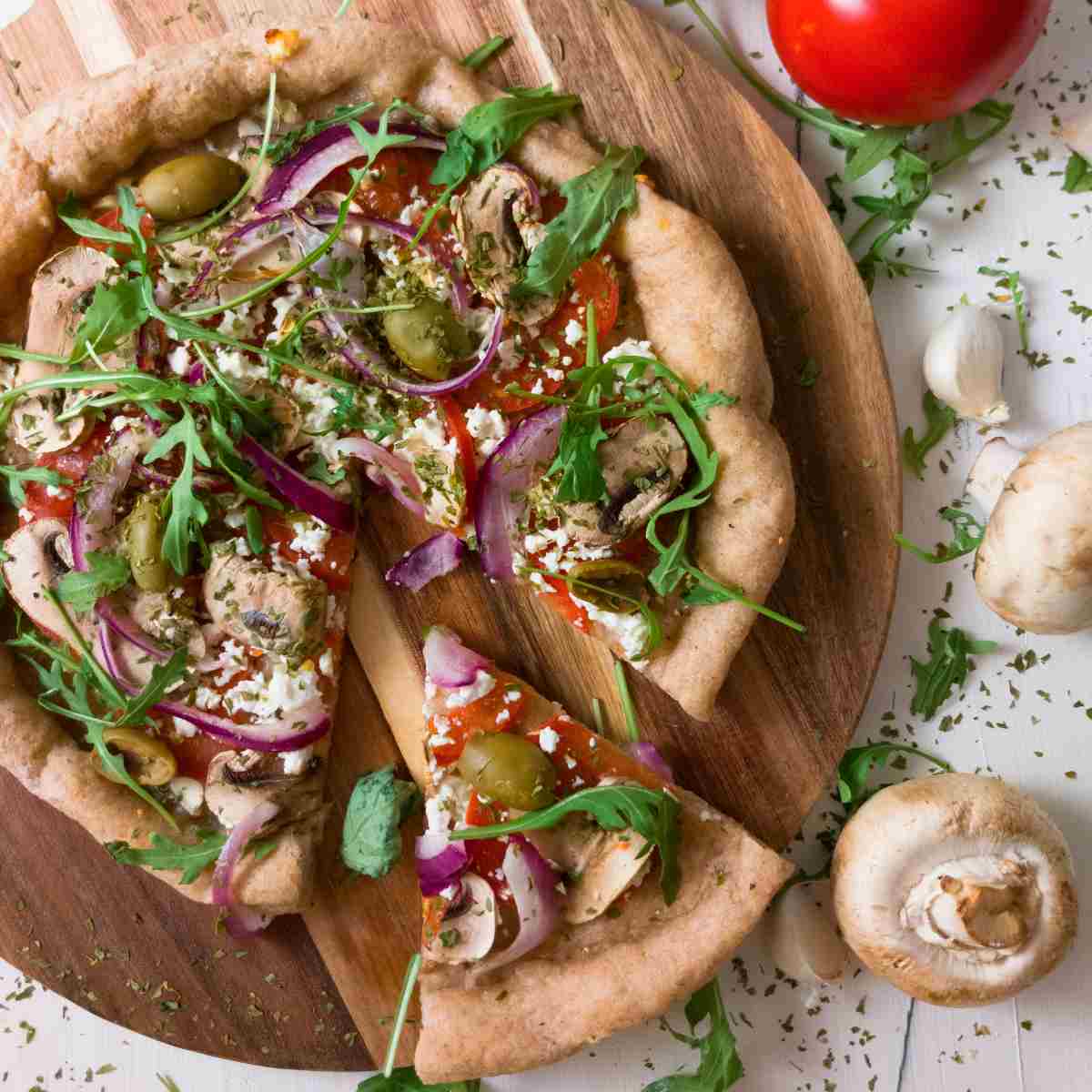 Again, if you are not a gluten-free sourdough nerd, why aren't you?! Okay, okay, I know you barely find time to feed your cat, and here I go talking about feeding a colony of homegrown bacteria. But hey, if you are curious though, you should this pizza crust recipe a try! You will be pleasantly surprised by the results!
Salads
Caprese Salad with Cherry Tomatoes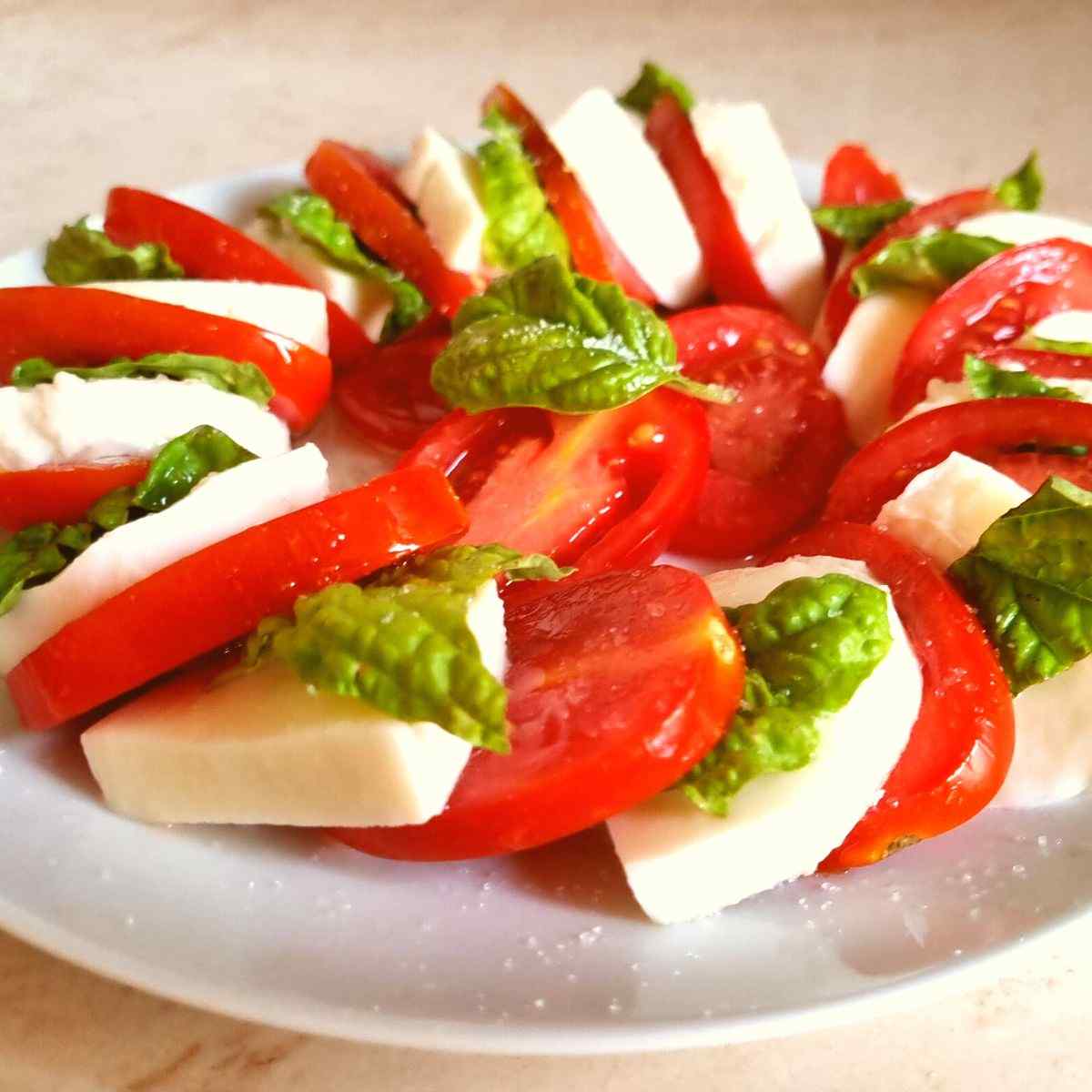 This is one of the simplest salads and is great with a drizzle of reduced balsamic vinegar or olive oil!
This salad is a rich meal on its own! A great addition to a Thanksgiving table.
This is a great way to make a good bowl of pasta healthier! Make sure to try this recipe in the summer season.
Quinoa salad is a great way to introduce a new variety of foods to your diet!
Condiments
Homemade Mayo (2-minute recipe)
After I learned how to make your own mayo within a couple of minutes by using a stick blender, I have never went back to the store-bought kind!
Ketchup Substitute for Cooking
I know the frustration of not having ketchup with the recipe calls for it! This is your recipe hack when you want to make a meat loaf but don't have a bottle of ketchup in the fridge.
5-Minute Homemade Peanut Butter
Another great way to save money is to make your own homemade peanut butter! It is as simple as grinding peanuts in a blender with an addition of a couple of other minor ingredients.
For more condiment ideas, check out my collection of the BEST gluten-free homemade sauce recipes including Chick-fil-A style sauce, chili sauce, and MANY more!
What's Next?
Speaking of savory, do you own a Dutch oven? If so, you absolutely have to check out my gluten-free recipes made in a Dutch oven! Now, after you've eaten all the savory recipes you can think of, you might want to stay for dessert and I've got you covered! Here are my favorite gluten-free desserts with chocolate, here are some recipes that are both sugar and dairy free, and here are some delicious buckwheat sweet recipes.
If you are into lazy and quick desserts, check out my collection of cake box mix recipes! Have a great day and hope to see you around!