Yes! Cornflour is made of corn and both are naturally gluten-free and suitable for coeliacs. However, cross-contamination is something that can cause you to feel sick even with gluten-free products! To avoid that, always check the package for a "gluten-free" sign. If it's there, then wheat is not processed at the same factory as the cornflour and you are safe!
Jump to:
What Is Cornflour?
Sometimes there is confusion about what cornflour is and whether it is the same thing as cornstarch. The reason for the confusion is that in the US cornflour is what cornstarch is in the UK. So, let's clear the terminology between the two!
US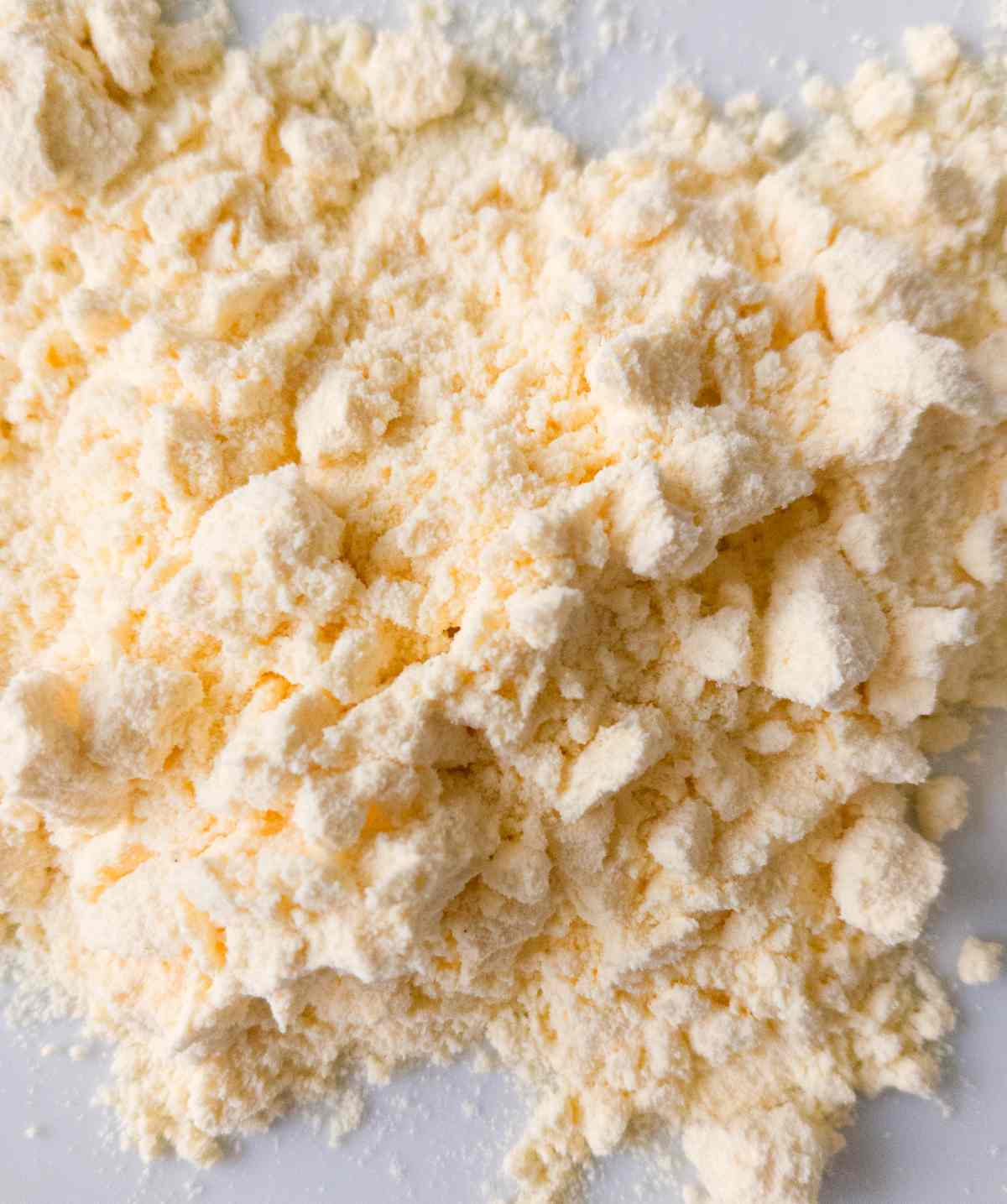 Corn flour is made by grinding dried corn kernels. So, it is simply very finely ground cornmeal! The flour made from yellow kernels is yellow and the one from white kernels is white. Both yellow and white corn flours are gluten-free! Yellow corn flour is more common in gluten-free baking but either can be used if a recipe calls for corn flour. It contains starch, some fiber, protein, and a little bit of fat.
Cornstarch, on the other hand, is made by extracting starch from the corn kernels so it is pure starch without any fiber, protein, or fats. Cornstarch is white and chalky and is often used for thickening purposes in sauces and desserts. I love using cornstarch in baking gluten-free bread as well!
Cornmeal is coarsely ground corn kernels and it is often used to make cornbread. Polenta is very similar to cornmeal but it is made from a very specific type of corn and has a slightly different feel due to a different processing method.
UK
Maize flour in the UK is what corn flour is in the UK and corn flour (maize starch) is what we would call cornstarch. Cornmeal is the same in both countries!
Is There Gluten in Corn Flour?
No, there is no gluten in corn flour, cornstarch, or cornmeal. You should, however, always check the package to make sure there are no additional ingredients that could contaminate your corn flour! Also, always check if the package says "gluten-free". If it does, it means that there is no cross-contamination from the manufacturing company.
Gluten-free Corn Flour Brands
In the US you can safely use Bob's Red Mill, McKenzie's, or Pereg's corn flour, but more brands might be carrying gluten-free corn flour, so make sure to check the package or the manufacturer's website.
In the UK there are Dove's Farm, Bob's Red Mill, Brown&Polson, and Infinity Foods. A common question is whether Sainsbury's corn flour and Aldi's corn flour are gluten-free. It doesn't seem obvious to me from their websites so if you are coeliac you should rather stick with those brands that state "gluten-free" on the package!
Are Cornflour and Cornstarch the Same?
No, they are not! They are different in texture, content, and the way they behave in gluten-free baking. You should never substitute one for another as it will ruin your recipe!
Cornflour Alternative
To substitute cornstarch you can use potato starch, tapioca starch, or arrowroot starch. To substitute corn flour you can use sorghum flour, gluten-free oat flour (if you are sensitive to gluten), light buckwheat flour, white teff flour, or another type of gluten-free flour you have on hand. You can even use brown rice flour, just you might need to adjust the amount a little bit as all gluten-free flours absorb liquid differently which affects the recipe you are making!
Recipes with Cornflour
I often use cornstarch and corn flour in gluten-free baking but it is not my first choice compared to brown rice flour, millet, sorghum, and a few others. However, when I don't have a certain flour on hand, I often substitute it with corn flour. Here are some recipes that would work if you used corn flour as a part of your flour blend!
This is a basic gluten-free bread recipe that is made with simple ingredients and is good for toasting, sandwiches, or as a side dish for soups. You can use either a premade or a homemade flour blend in this recipe. I make it with my brown rice flour blend but you can use corn flour in place of brown rice.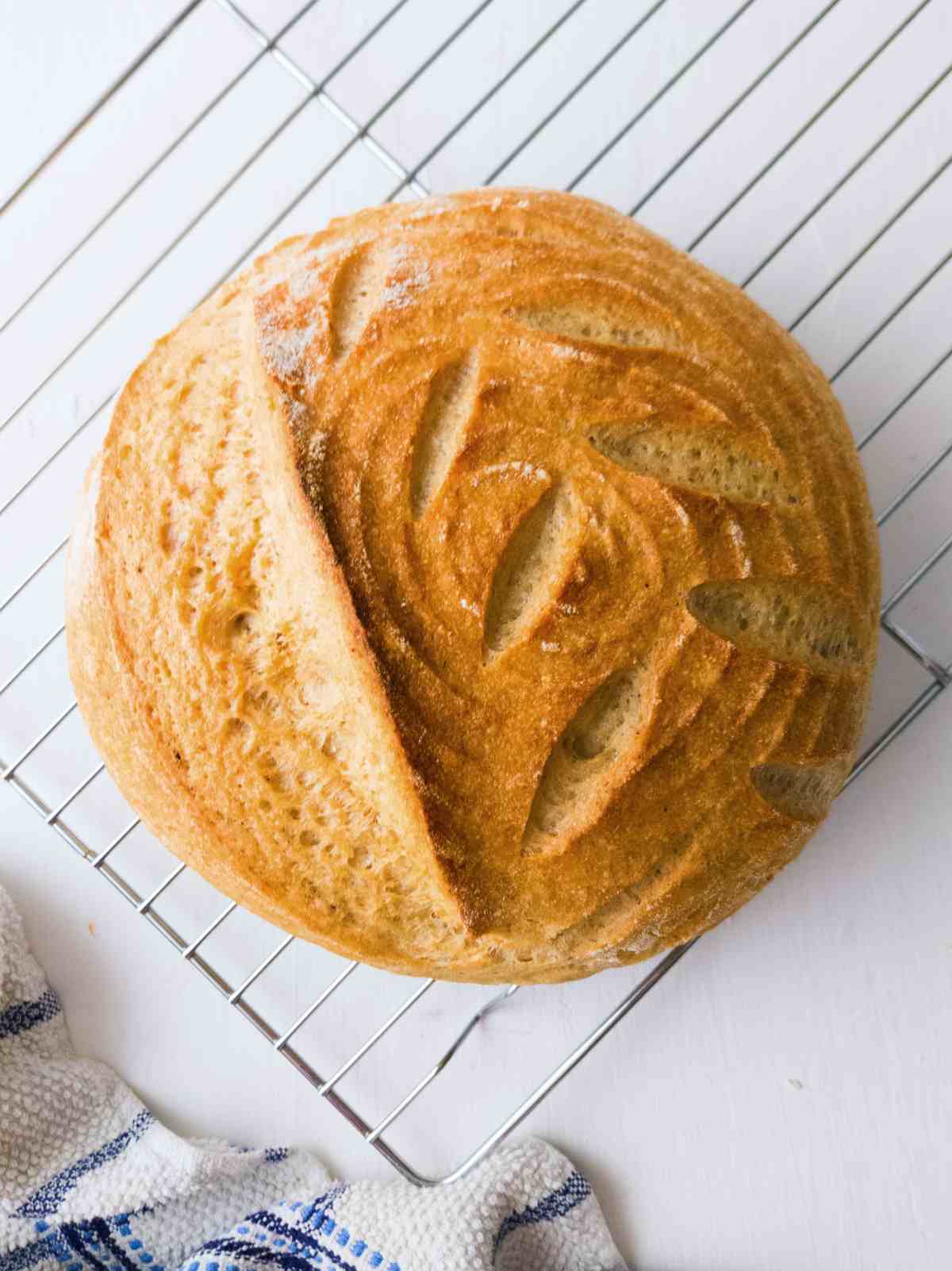 You can use corn flour in place of oat flour in this recipe!
These delicious chocolate-stuffed pancakes are made with part corn flour. They are extra fluffy, yet, dairy-free!
Finally, there are plenty of cookie recipes using corn flour as an ingredient. For example, you can make these delicious gluten-free cookies with peanut butter and chocolate chip!
If you liked this article, you might also be interested in my coconut flour guide, my buckwheat flour breakdown, and this post on chickpea flour. Have a great day!