Yes! While chickpea flour itself is naturally gluten-free, it's important to be careful when buying pre-made chickpea flour blends. It's always a good idea to check the package and make sure that it is certified as gluten-free. Some companies may add other flours to the blend, and occasionally these additional flours could contain gluten. Plus, sometimes wheat flour might be processed in the same factory and cause cross-contamination!
Jump to:
What Is Chickpea Flour?
Chickpea flour is essentially finely ground chickpeas. You can actually make it at home quite easily! By the way, chickpea flour is often referred to as gram flour, besan flour, chana dal flour, or garbanzo flour. And just in case you didn't know, chickpeas are sometimes go by other names like Egyptian pea, cici beans, cece beans, or chi chi beans.
Chickpea flour is a real hit in India! It is used in bhajis, pakoras, flatbreads, and other delicious recipes. Speaking of which, if you are into gluten-free baking, I have a fantastic chickpea flour bread recipe for you!
Is It the Same as Gram Flour?
Yes, chickpea flour is the same as gram flour! It is also the same as besan flour, chana dal flour, and garbanzo flour.
Is It Healthy?
For a full breakdown go read this wonderful article on the benefits of chickpea flour! But basically, gram flour is full of vitamins and minerals, contains antioxidants, has 25% fewer calories than regular wheat flour, may be more filling than regular flour, has less impact on blood sugar than wheat flour, is packed with fiber, an ideal protein source for vegetarians (provides nearly all of the essential amino acids), and is easy to make at home!
Chickpea flour is gluten-free, vegan, and might even improve digestion. Now, let's adress a common question: Is chickpea flour considered whole grain? The answer is no. Chickpeas belong to the legume family, not grains, so the flour is not classified as whole grain.
How to Make Chickpea Flour From Scratch
You will need a food processor or a blender to make your own chickpea flour at home. The process is tedious but it might be worth it! Here is a great recipe for homemade chickpea flour.
What Is Chickpea Flour Used For?
Chickpea flour is often used in gluten-free baking as a wheat flour substitute. It is often mixed into GF flour blends and you can even make gram flour bread with it! It is also frequently used in Indian kitchen to make all kinds of delicious Indian besana recipes. If you are more into American flavors, here is a list of great and creative ways to use chickpea flour in already familiar dishes!
Is It High In Protein/Carbs?
Chickpea flour is actually very high in protein which makes it a perfect meat subtitute for vegetarians/vegans as it has almost all amino acids your body needs. It is, however, fairly lower in carbohydrates than wheat flour making it a good option if you are looking to substitute regular flour.
Don't Confuse with Graham Flour
Gram flour is different from graham flour. Graham flour contains gluten and is not safe if you are on a gluten-free diet!
Recipes with Chickpea/Gram Flour
I have a delicious garbanzo bread recipe for you if you are gluten intolerant! It is made with commercial yeast and baked in a Dutch oven at a very high temperature.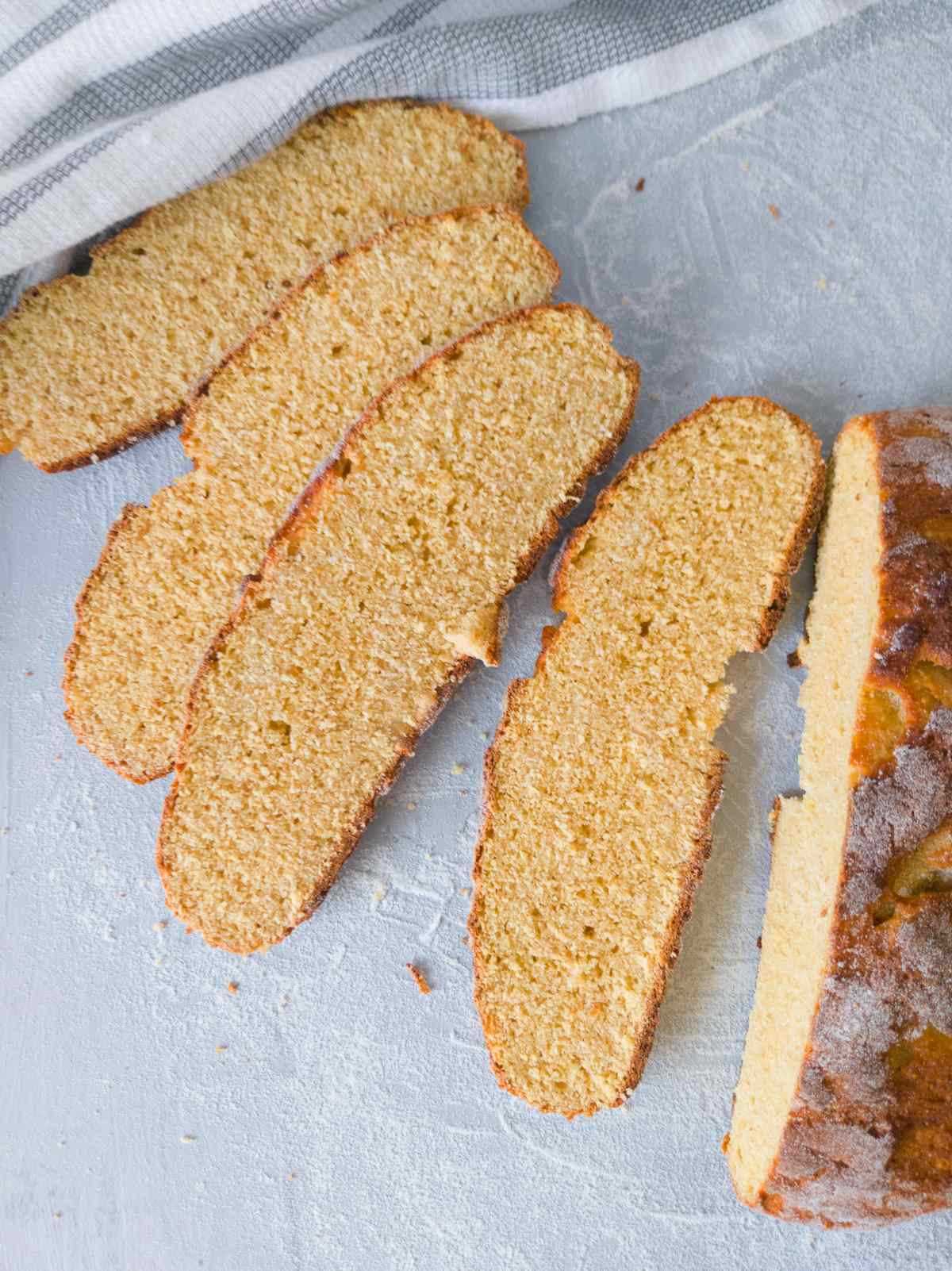 For more delicious recipes check out this chickpea flour recipe collection!
If you liked this post, you might also like these!