Do you want to learn to make cakes using cake mix in a way that no one would be able to tell?! Read on! You will find some quick gluten-free cake mix hacks to help you elevate the flavor and texture of the dessert. You still can use your gluten-free yellow cake mix as a base but in this recipe collection, you will find ways to customize your desserts made with a premade mix.
Jump to:
Generally, a lot of gluten-free box cake mixes will have rice flour as the main ingredient because rice flour is cheap! One tip is to always let your batter sit before baking it in a cake pan so that the rice flour has time to absorb the liquids. If you skip this step, you run the risk of having gritty texture that feels like you are eating a mouthful of sand.
The Best Cake Mixes
Some of the best brands for store-bought gluten-free cake mixes are King Arthur, Betty Crocker, Bob's Red Mill, Simple Mills, Pamela's Products, XOXO Baking Company, Pillsbury, and Cup4Cup (here is the post that goes into detail about each of them).
How to Make Cake Mix Taste Homemade
Some people ask how you doctor a gluten-free cake mix! I didn't know you can doctor it! But since it is a thing, let's talk about what you can add to a cake mix to make it taste BETTER.
- Use milk instead of water. Milk adds extra fat, and flavor, and allows for the cake to hold moister in better.
- Add more eggs! Eggs provide flavor, moisture, and a better texture for your cake.
- Add coffee. Take part of the water and replace it with coffee. You will be surprised by the results!
- Use butter instead of oil. Oil makes gluten-free cakes lighter but butter will make it richer. You can also use part oil and part melted butter to balance out the texture!
- Add some flavor! You can use vanilla or almond extract to elevate the flavor of the cake. You can also use spices like cinnamon, nutmeg, ginger, or even orange zest to put a twist on an old dessert!
- Add a crunch! Use chocolate chips, M&M's, roasted & chopped walnuts, pecans, or almonds.
These cupcakes are made with... cookies! Make sure to use gluten-free ones. Otherwise, the cupcakes are made with cake mix from a box, just like we like it.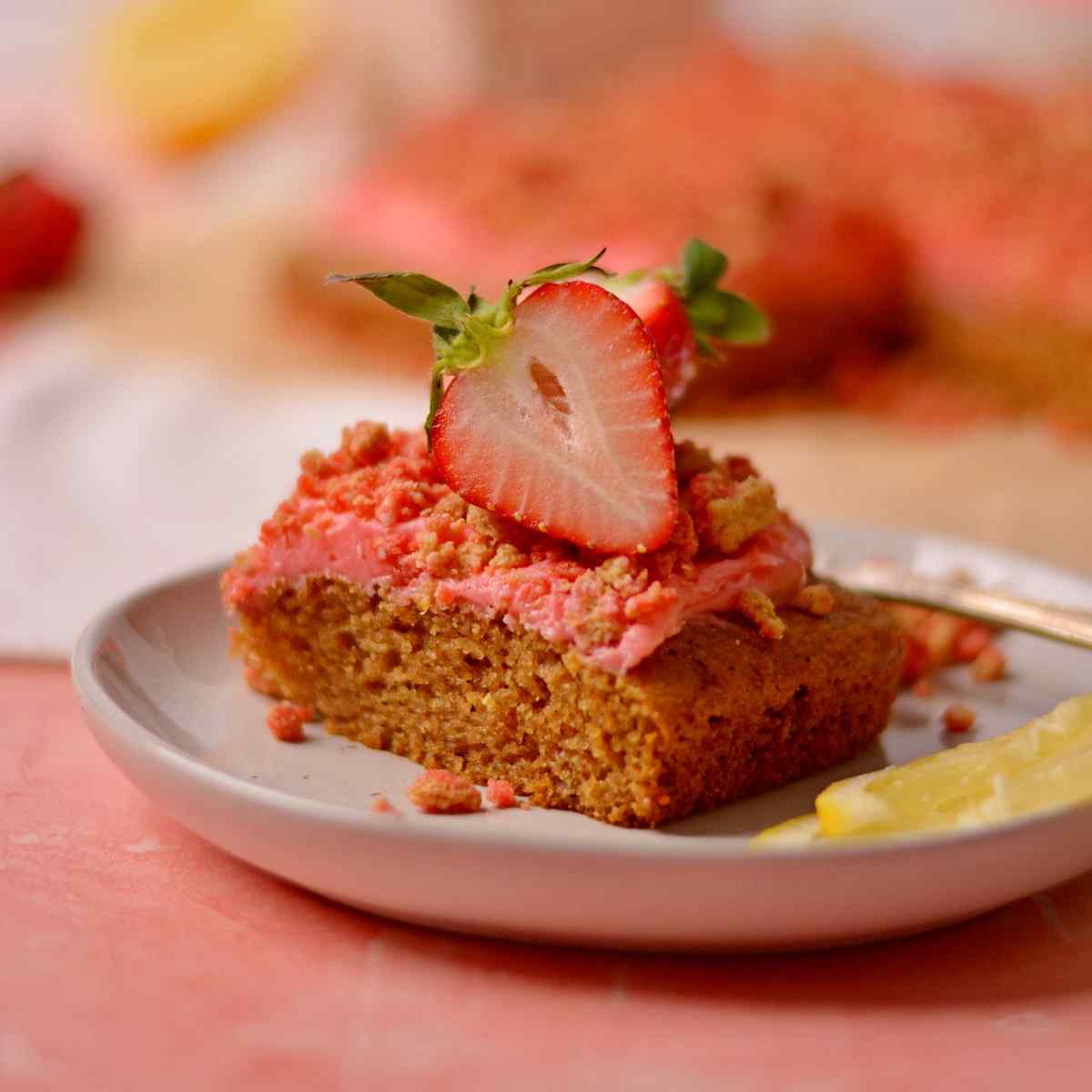 Who could think you could make such a delicious and rich cake out of a simple boxed mix? Fresh fruit always takes any dessert to a whole new level!
What is the first thing you should make once peaches are in season? Peach cobbler, of course! Use your premade cake mix to make matters simpler.
These cookies are partially made with gluten-free flour and partially with the cake mix. What an interesting combo! Use all the chocolate chips you can find in our pantry, these cookies are worth it!
Another twist on the gluten-free mix. Looks like these cakes could be a perfect bite-sized dessert for a party!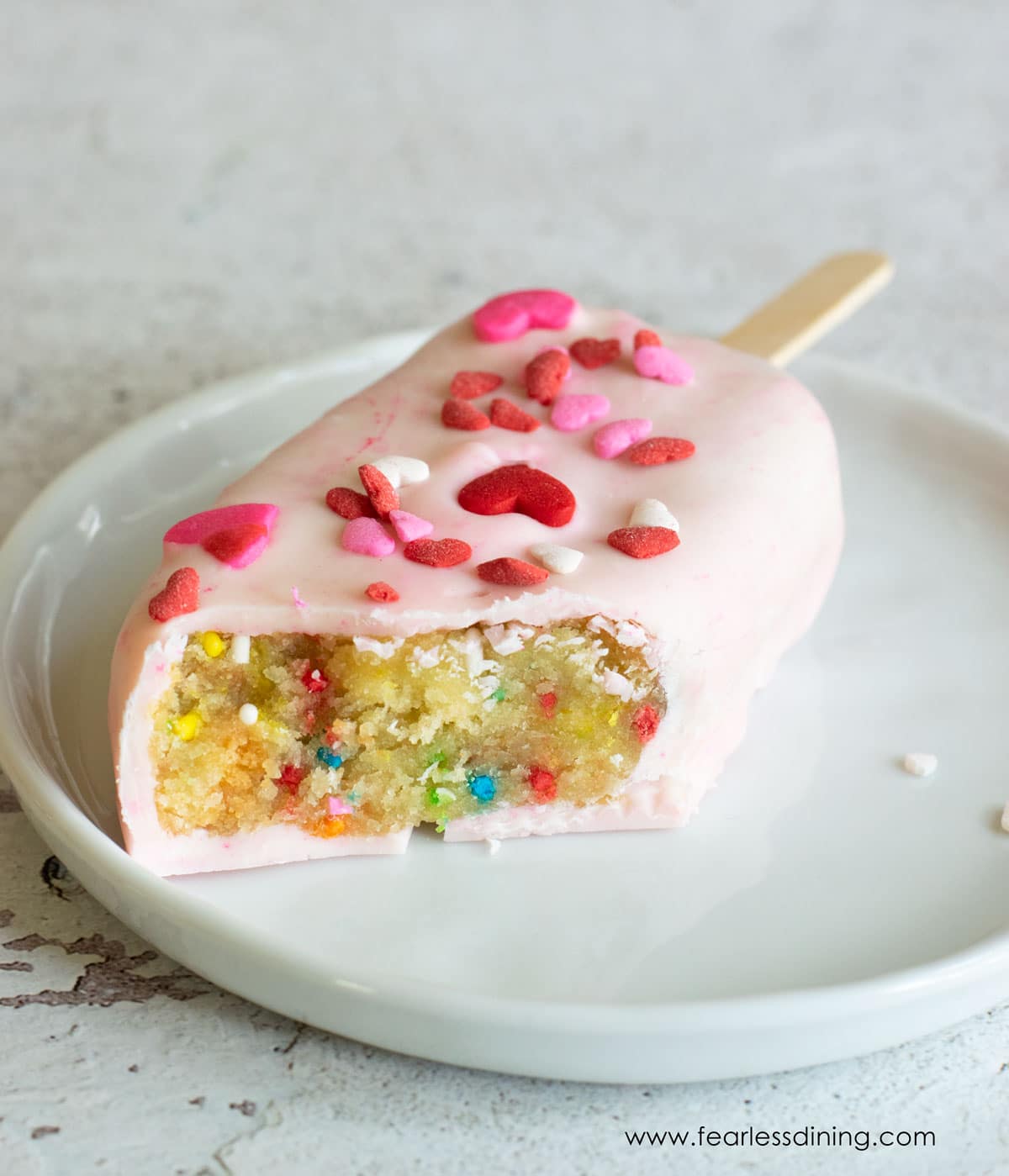 Ok, one more Funfetti recipe! I just couldn't not include this FUN recipe in this round-up. What a creative way to make cake! Aren't you impressed?!
What's Next?
Are you into chocolate? I just put together a WONDERFUL collection of gluten-free chocolate desserts, After you make and eat all of them, take a break and check out my SUGAR-FREE cake collection (you might need one after all the chocolate!).