[ez-toc]
As an Amazon Associate, I earn from qualifying purchases at no cost to you! 🙂 Thank you for your help in keeping this blog running!
One Secret To Professional Baking
One of the biggest factors that set apart professional bakers from hobby bakers is the consistency of quality results. How do they do that? Experience is not all! In order to make great desserts every time you need to make sure your ingredients are measured correctly. The best way to do that is to use a 12$ digital scale.
Most of us are used to cups and spoons, yet, how many times have you ended up with desserts that were too dense, too dry, too wet, didn't spread, spread too much, etc.? In order to measure well with cups and spoons you must use the spoon-and-level method, yet, even then you can't ensure a 100% match in the amount you used the last time you made the recipe. A digital scale will not only save you time but will reduce the need for cleanup (which saves even more time and money, too).
These delicious gluten-free, dairy-free, and sugar-free banana pancakes only need 3 ingredients to make them! They are moist, soft, and naturally sweet. I use gluten-free sourdough starter discard to make them but you can make them without sourdough!
2. Oat Cookies with Cranberries and Pistachios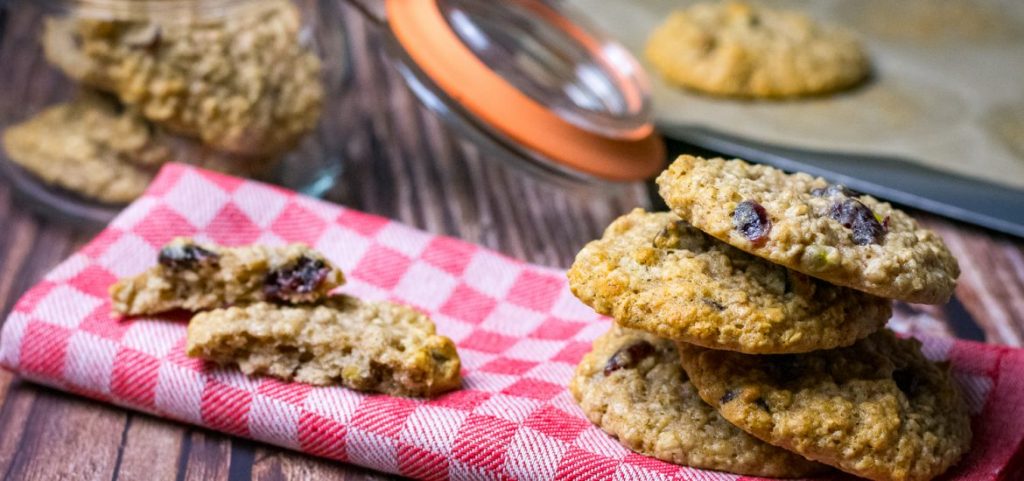 This recipe uses honey and cranberries as natural sweeteners. Coconut oil helps make these cookies moist in place of dairy. Simple recipe with great results!
---
3. Stewed Pears with Cinnamon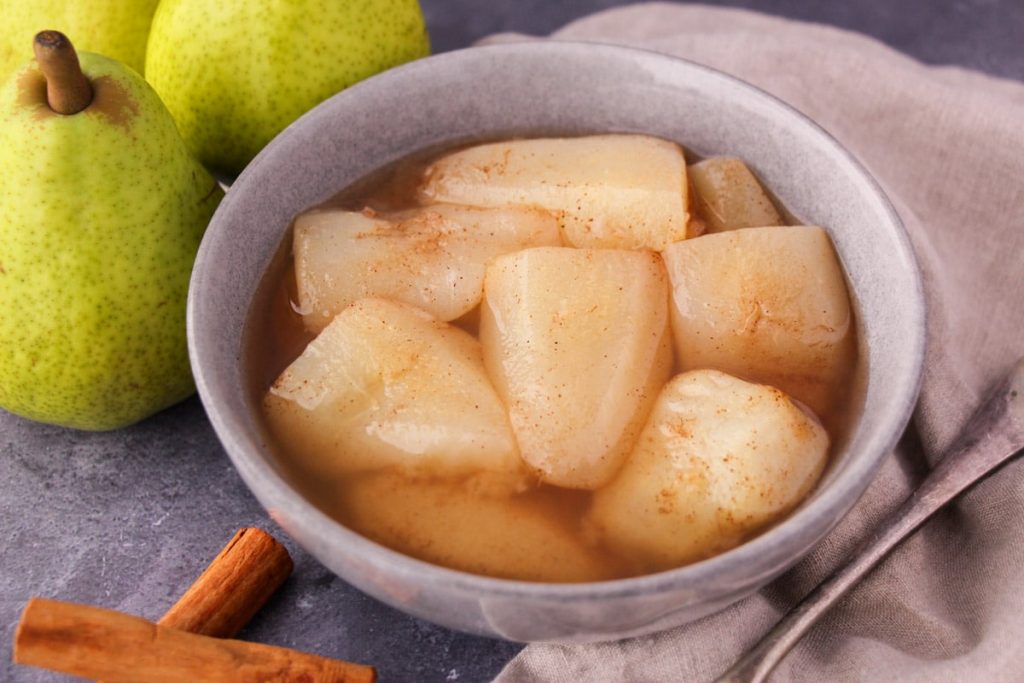 Stewed pears are a natural dessert that has three simple ingredients and is good for you. If you are on a sugar-free diet, this recipe is for you!
---
4. Watermelon Ice Lollies (No Sugar!)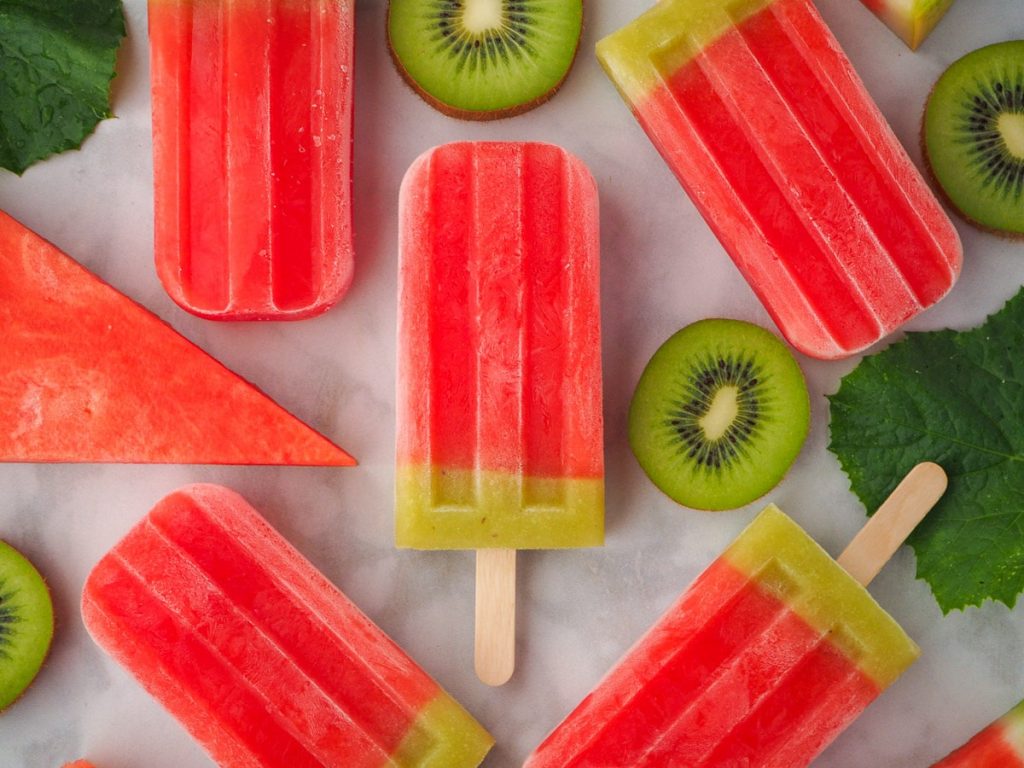 All you will need to make these delicious ice lollies is a food processor and popsicle molds. Sugar-free yet full of watermelon and kiwi flavor these ice lollies are a great healthy afternoon snack for you and your family!
---
5. Healthy Avocado Chocolate Mousse
This mousse calls for cocoa powder to ensure the deep chocolaty flavor yet avoid unnecessary sugars, and uses honey or maple syrup as natural sweeteners. Avocado adds nutrients to the dessert making it a healthy evening dessert for you and your family to enjoy!
---
6. Date and Nuts Fruit Bars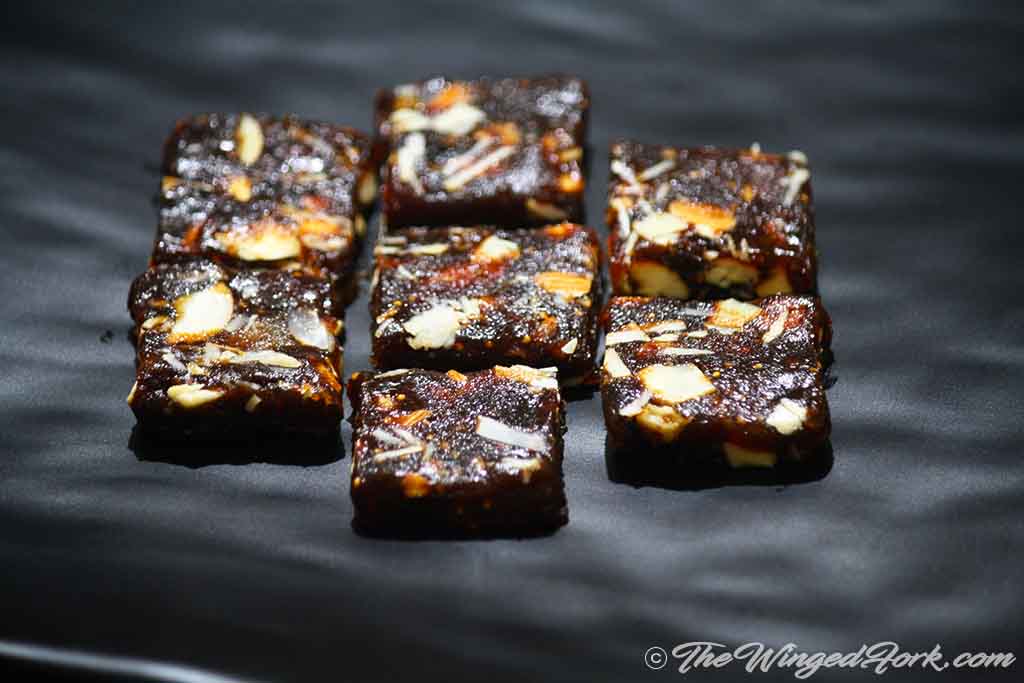 These fruit bars are the ultimate sugar-free healthy dessert recipe! Coconut oil makes them dairy free, while nuts and dates add nutrition to the mix. Make as many as you want and store them for a busy day!
---
7. Vegan Pistachio Ice Cream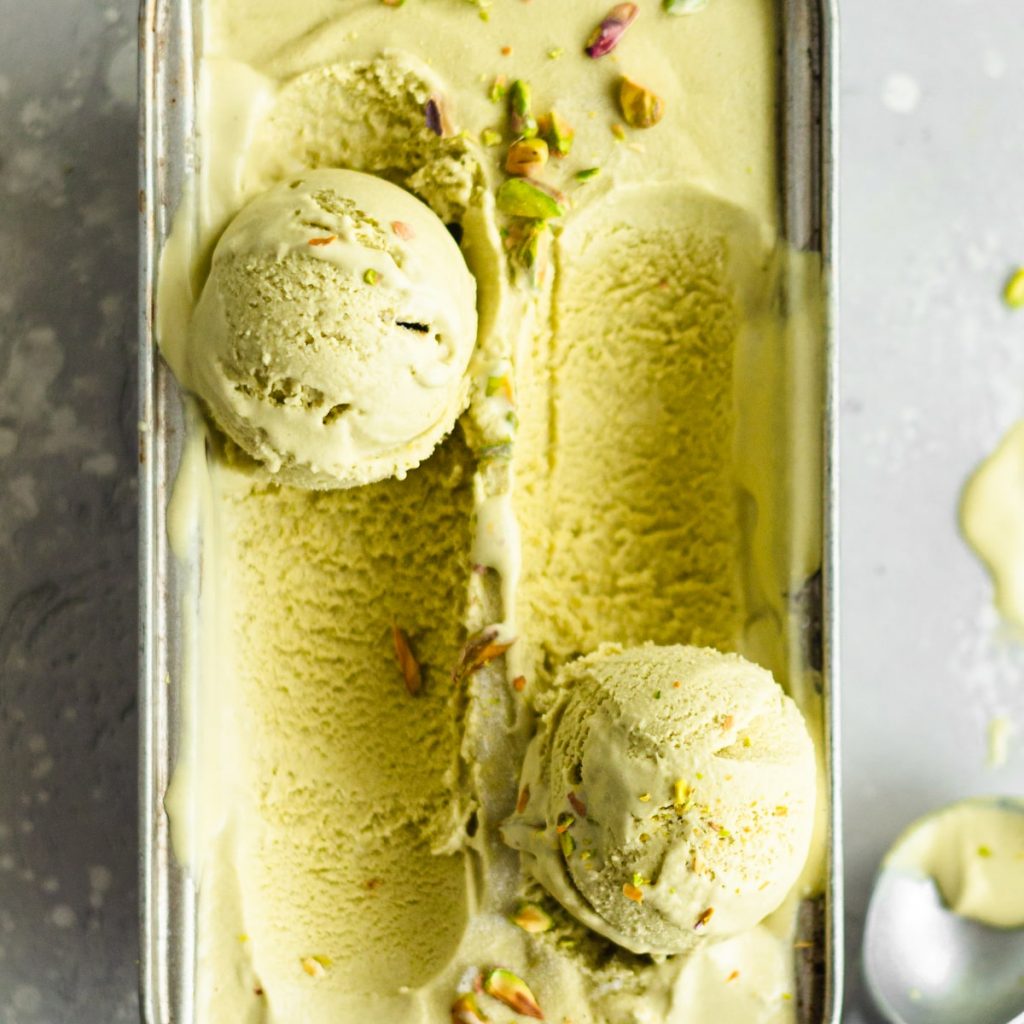 You will need an ice cream machine for this recipe. Maple syrup is used as a natural sweetener while coconut cream replaces dairy in this delicious ice cream filled with ground pistachios. A must-try recipe!
---
8. Gluten Free Carrot Cake Layered with Coconut Panna Cotta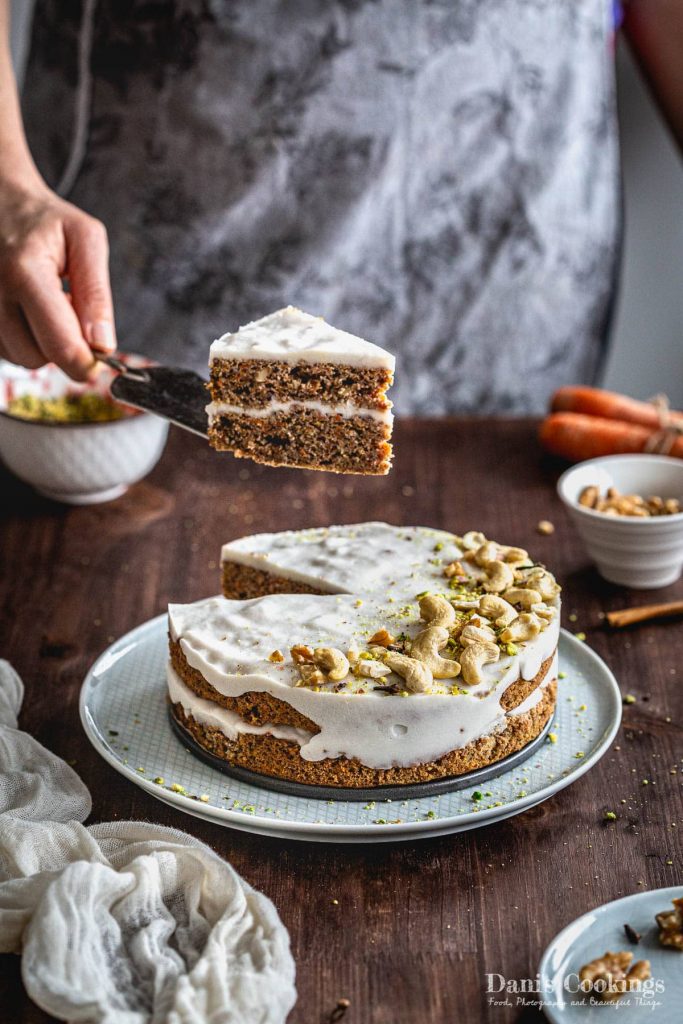 This wonderful cake is made with coconut flour instead of wheat and xylitol instead of sugar. Almond milk is used as a substitute for dairy. All that makes this cake gluten, dairy, and sugar-free!
---
9. Chia Seed Pudding (4 Ingredients!)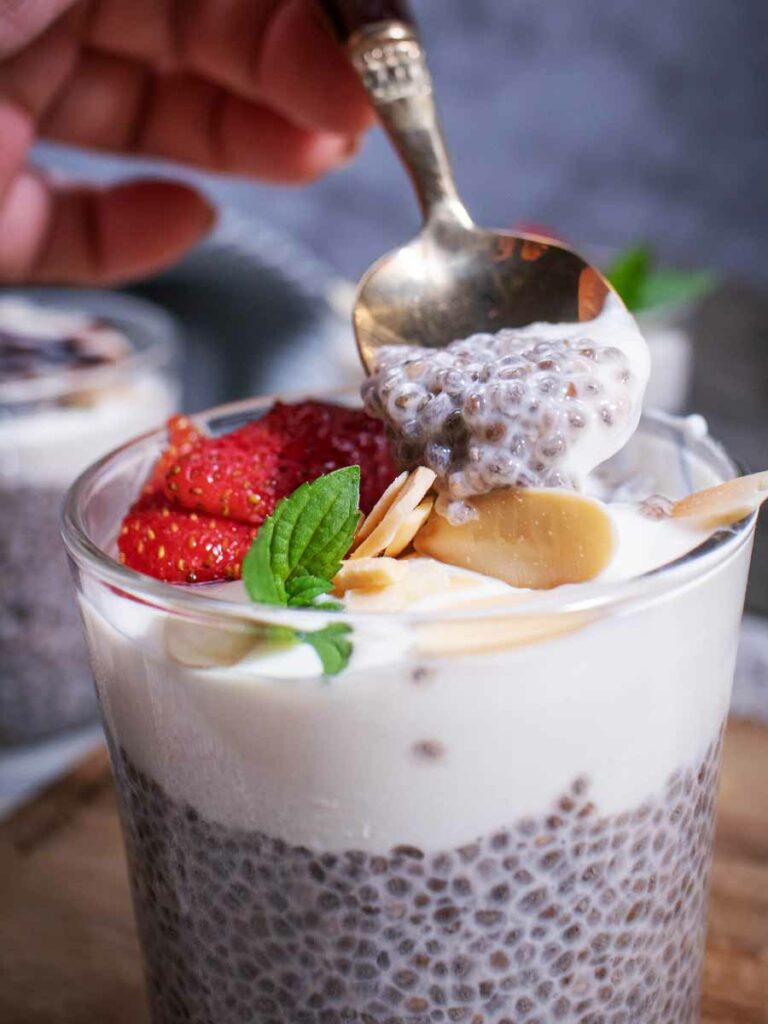 This pudding is really easy to make - just mix all the ingredients, pop them into the fridge overnight and top them with your favorite fruits and nuts in the morning before eating! This recipe is dairy, sugar, and gluten free.
---
10. 3 Ingredient Healthy Peanut Butter Cookies (GF)
This recipe uses maple syrup in place of sugar, and almond flour in place of gluten. You can use white rice flour as well if you don't have almond flour. You can make your own homemade peanut butter in 5 minutes at home that will work great with this recipe!
---
11. Dark Chocolate Banana Walnut bites
If you are looking for a fresh twist to your daily snacks, then this simple recipe is for you! Use sugar free dark chocolate and the nuts of your choice. Quick and satisfying recipe!
---
12. Apple Pie Bars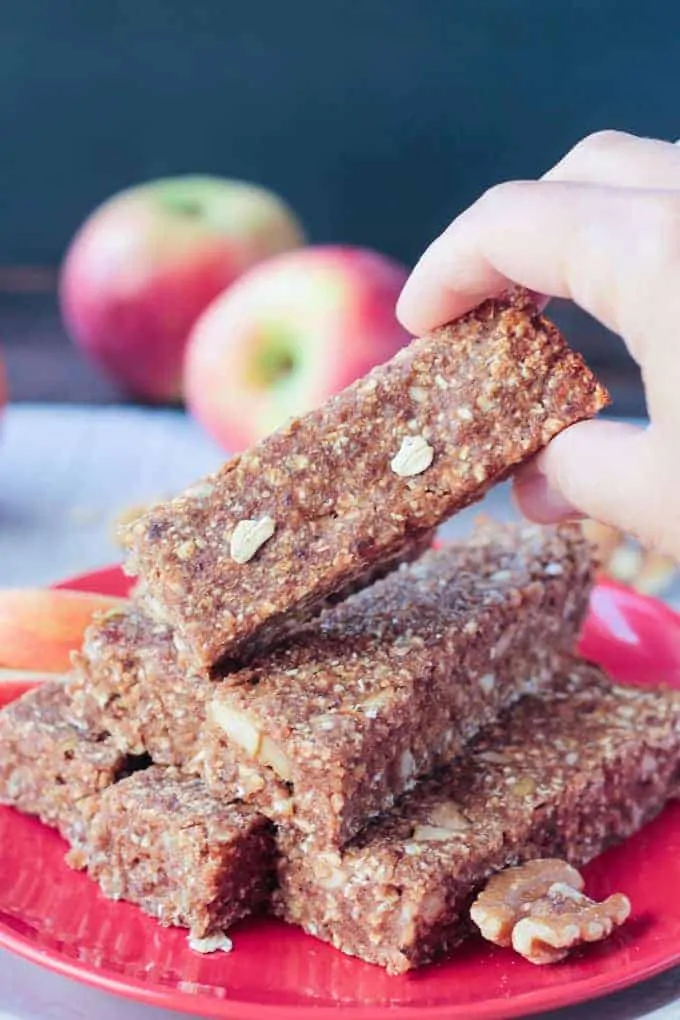 This recipe uses dates as a natural sweetener and consists mainly of oats, apples, and walnuts. These apple pie bars are a great option for a healthy afternoon snack! Make them ahead of time and you will thank yourself later.
---
What's Next?
If you liked these sugar and dairy free recipes then you will also like my recent post on 12 ways to sweeten your tea without sugar!
This post contains affiliate links, which means that if you purchase the products recommended in this post, I make a small commission at no cost to you. You will not be charged extra for purchasing through the links. To read my full disclosure click here.