One Secret to Consistent and Successful Gluten-Free Baking
Whether it is a bake or no-bake recipe, there is one thing that sets apart professional gluten=free bakers from hobby bakers who occasionally have batches that are too dense, too dry, falling apart, didn't spread, spread too much, etc. even when they followed the recipe to the T. Sounds familiar? Read on!
That one thing is a digital scale (only 9$!) that helps you measure ingredients down to the gram. While most of us are used to using cups and spoons to weigh the ingredients, this method is imperfect as the amount will always depend on how densely was the flour packed or how lightly it was scooped into the cup. You will spend more time doing the scoop-and-level method than simply adding the ingredients onto the scale.
Using a scale might be outside of your comfort zone but once you try it a couple of times, it will become your new favorite method that saves both time and money (less cleaning up) and allows for consistent and successful results in gluten-free baking. If there is one thing you can do to take your baking to the next level it is to get a digital scale. I couldn't stress it enough!
These gluten-free haystacks are made with oats, chocolate, peanut butter, and other delicious ingredients. All you need is a medium-sized saucepan and 30 minutes of time!
---
2. No Machine Ice Cream
If you would like to learn how to make your own ice cream at home but don't have an ice cream machine, then this easy recipe is for you! This homemade ice cream only requires 2 main ingredients and takes 15 minutes to make (plus freezing time).
---
3. GF Cherry and Pineapple Popsicles (No Machine)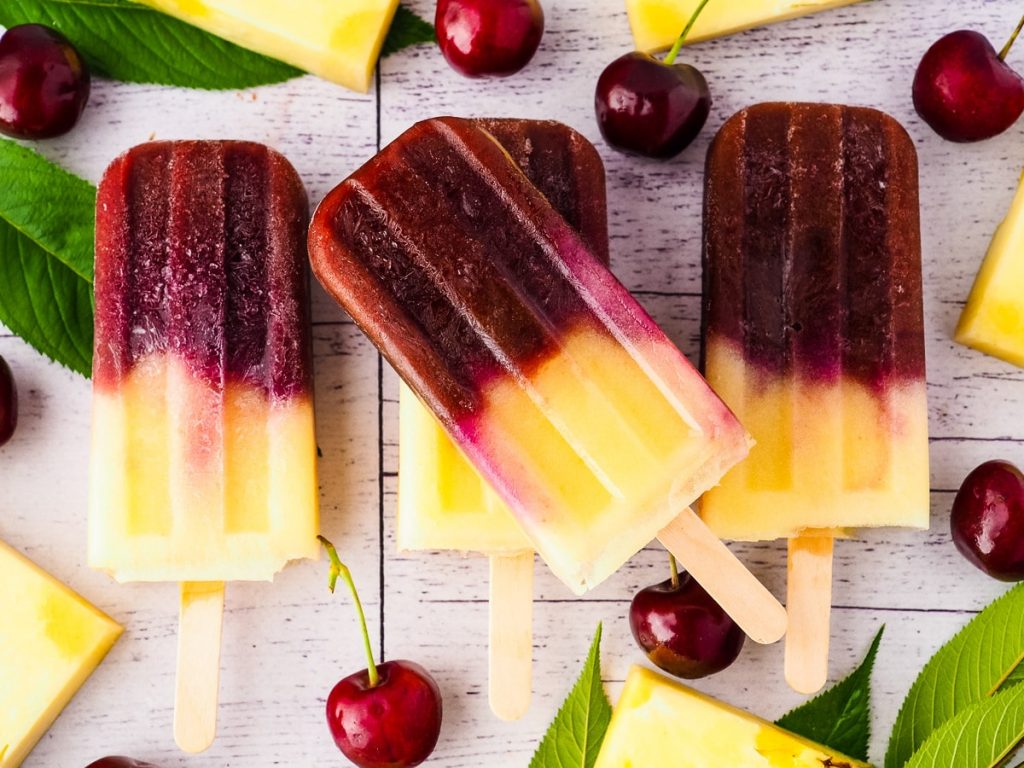 Need some refreshing? These delicious cherry pineapple popsicles are super easy to make at home (you can get the molds for them pretty cheap on Amazon!). This snack is a great treat for you kids and a fun addition to the family time during summer!
---
4. GF Homemade Raffaello Coconut Balls
If you are tired of not being able to eat Raffaello because you are gluten intolerant, then this dessert is going to be a game-changer for you! Super easy recipe, 3 ingredients, and only 20 minutes needed to make this candy from start to finish. A must-try gluten-free dessert!
---
5. GF Raspberry Bars (Vegan)
Not only delicious, gluten-free, and vegan, this snack is also packed with nuts and berries that make this treat also healthy. Make this recipe once, and you probably will go back to it again and again!
---
6. Edible GF Cookie Dough (No Egg!)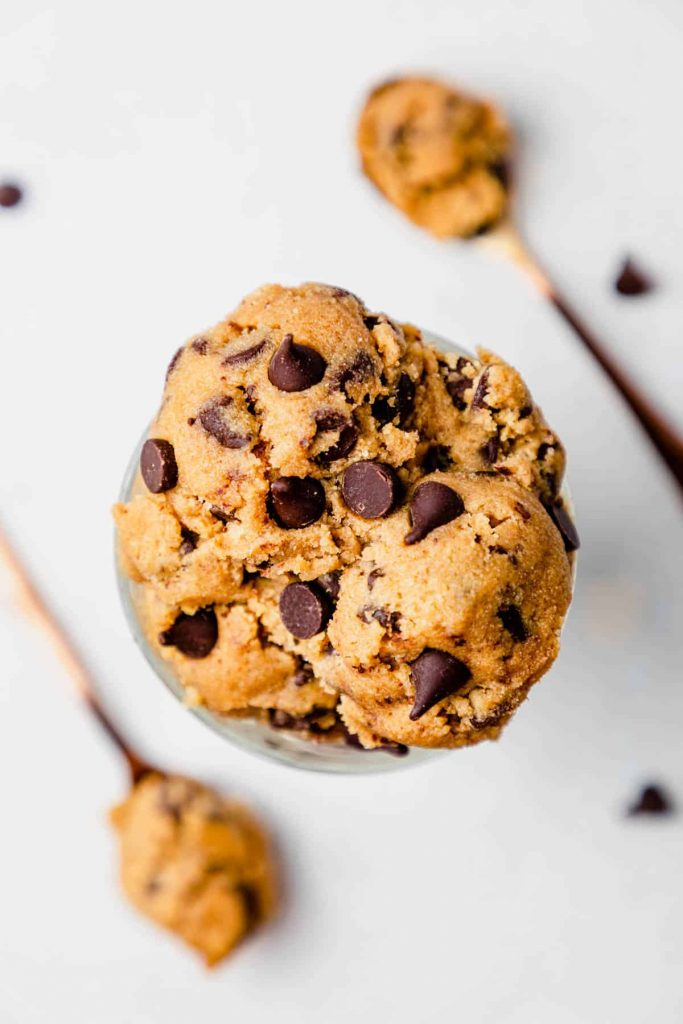 This recipe is fantastic because it allows you to enjoy your cookies without having to wait for them to bake! No chance to burn, overbake, or underbake your cookies with this recipe. Quick and delicious snack for your friends and family!
---
7. GF Mocha Coffee Cheesecake
If you are a coffee lover, this delicious coffee cheesecake is for you! This cake is great for a keto diet as well as a gluten-free diet. Sugar-free topping allows you to eat an extra piece without extra guilt.
---
8. GF Peanut Butter Cheesecake
Can you believe that this delicious gluten-free cheesecake is no-bake? Make this cake for a birthday party or just to treat your friend and family! Be careful not to eat it all by yourself!
---
9. GF Ferrero Rocher (Vegan)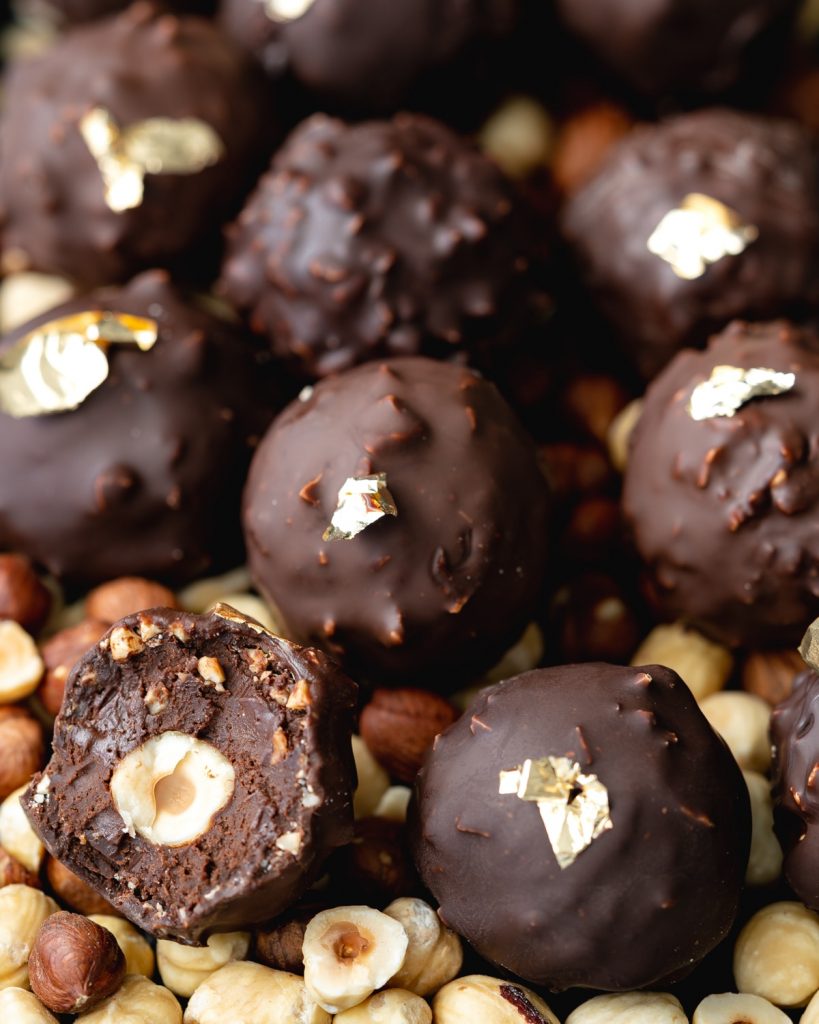 If you are gluten intolerant it might be torture to be at a party with plenty of delicious candies like Ferrero Rocher, Raffaello, and others that you can't have. No more of that! This recipe tells you how to make your own gluten-free (and vegan) Ferrero Rocher candy at home!
---
10. GF Raspberry Chocolate Mousse (Vegan)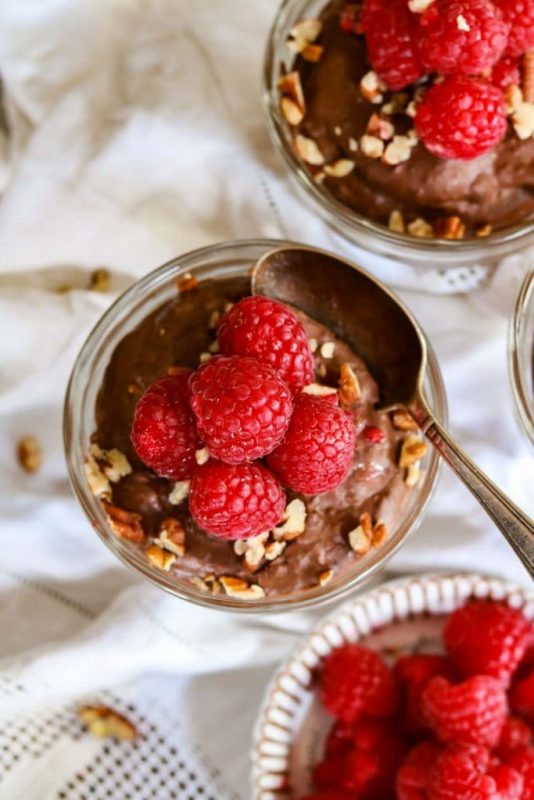 This super easy recipe calls for only 4 main ingredients and is ready in no time! Great treat for guests and even a family celebration. You just might become famous for this delicious treat!
---
11. GF Lemon Bars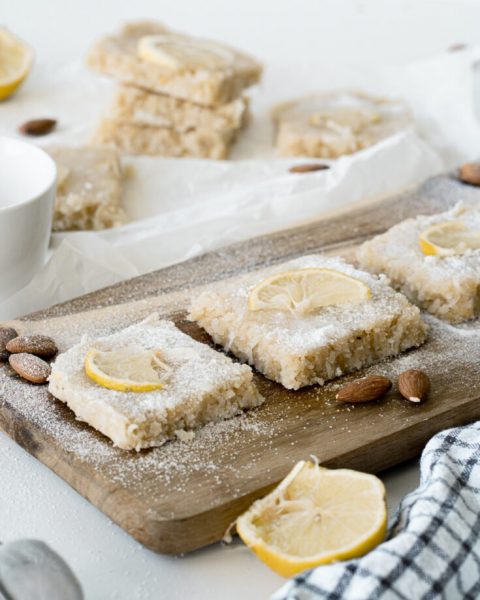 Delicious no-bake lemon bars that are ready in 15 minutes! What a wonderful snack to treat yourself and your family to on a busy day. Definitely, a must-try!
---
12. GF Vegan Snickers Slices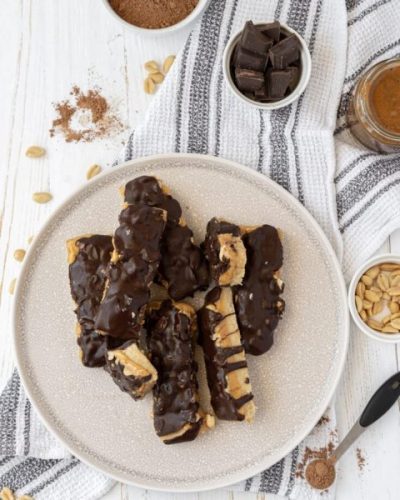 Delicious no bake snickers bars are a great gluten-free snack that is also healthy and filling. Almond flour, coconut oil, and maple syrup are great healthy substitutes for the regular starchy flour mix, butter, and sugar. Who thought gluten-free desserts could be so good?
---
13. GF Sweet Potato Pudding
Quick, simple, and delicious pudding that is also healthy, gluten-free, oil-free, and vegan. A great snack that takes only 10 minutes to make! What else could you need on a cozy winter evening?
---
14. GF Cinnamon Apple Pie Fries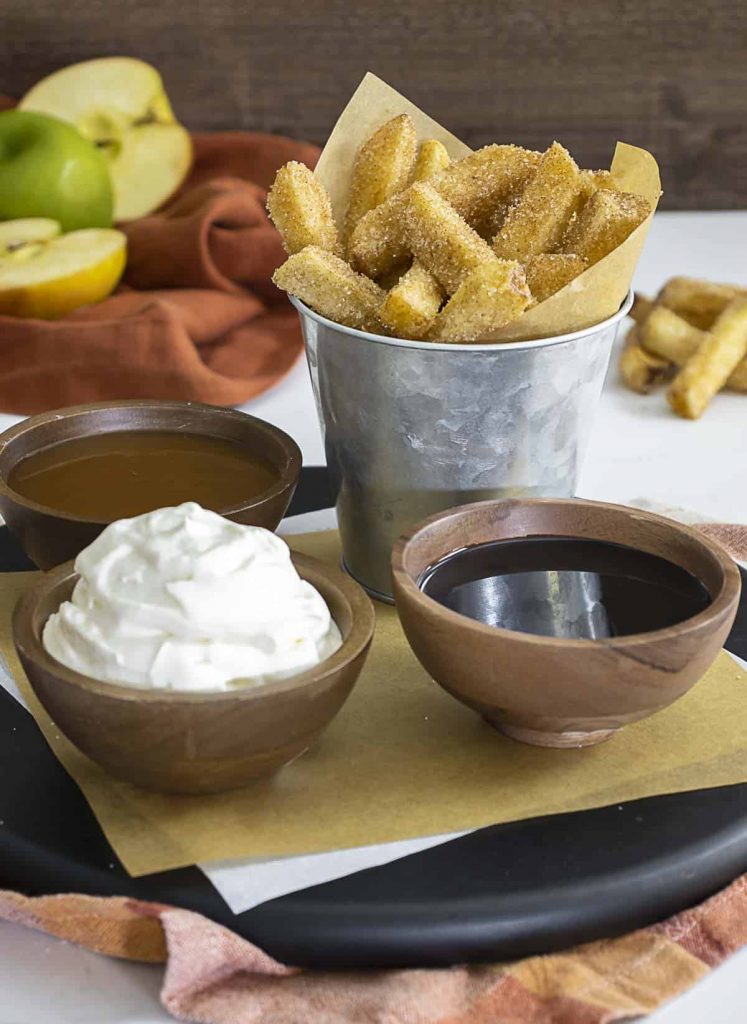 Did you know that fries could be made of apples and taste like cinnamon apple pie? Now you do! Try out this simple and delicious recipe that also comes with 3 different dipping sauces.
---
15. GF Mango Sorbet (No Machine!)
This delicious sorbet only calls for 2 ingredients and takes 15 minutes to make. Great treat for a summer afternoon!
---
16. GF Chocolate Covered Pineapple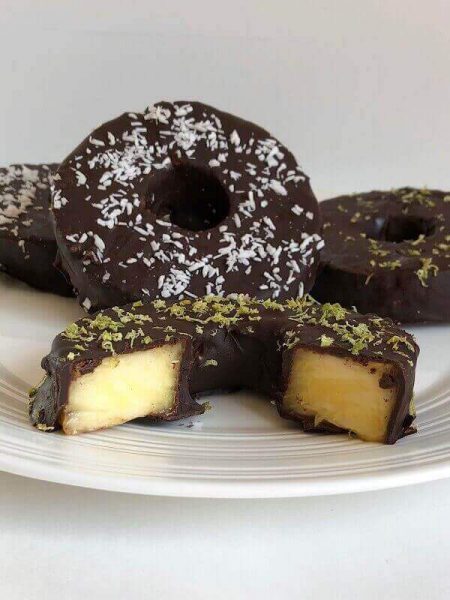 Chocolate-covered fruits are not only delicious but also healthy. If you like pineapples, then you definitely should try making this easy recipe!
---
17. GF Mexican Peanut Butter Candy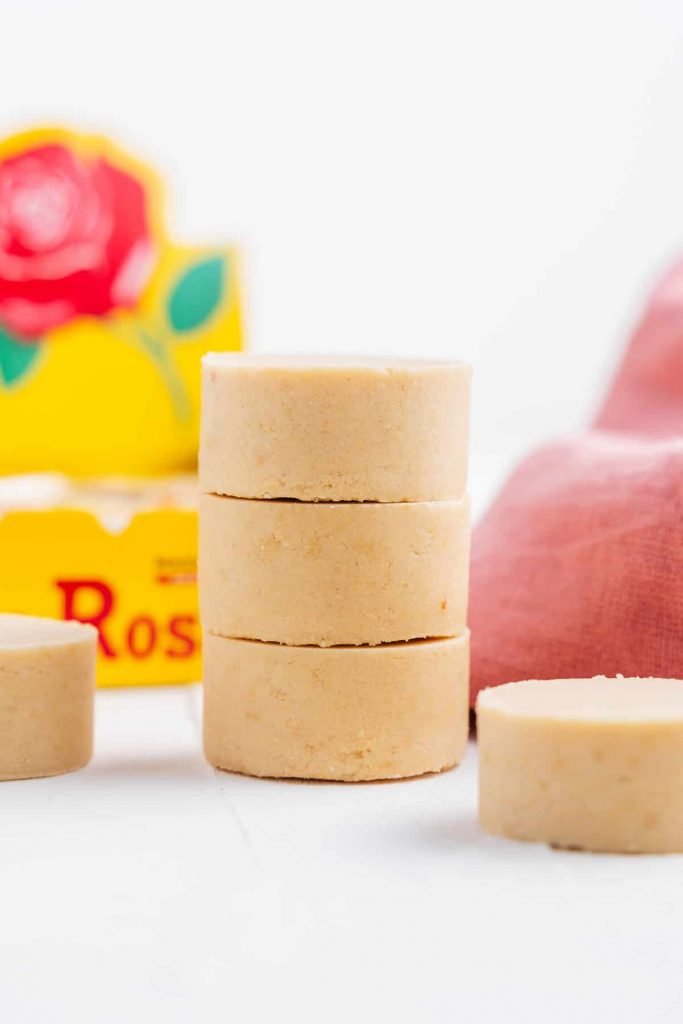 I remember trying this candy while in Bible college. One of my Mexican friends brought some with her overseas and it was one of the most delicious things I've tried! This recipe calls for 2 ingredients only and takes 15 minutes to make. Try it and you will be surprised how good this candy is!
---
This post contains affiliate links, which means that if you purchase the products recommended in this post, I make a small commission at no cost to you. You will not be charged extra for purchasing through the links. To read my full disclosure click here.