Whether you want to escape the oven steam on a hot summer day or simply want to enjoy a quick dessert, this collection of gluten-free no-bake desserts is going to have you coming back all the time! You will find everything from cookies to cakes, to frozen treats, to chocolate-covered fruit. Let's get to it!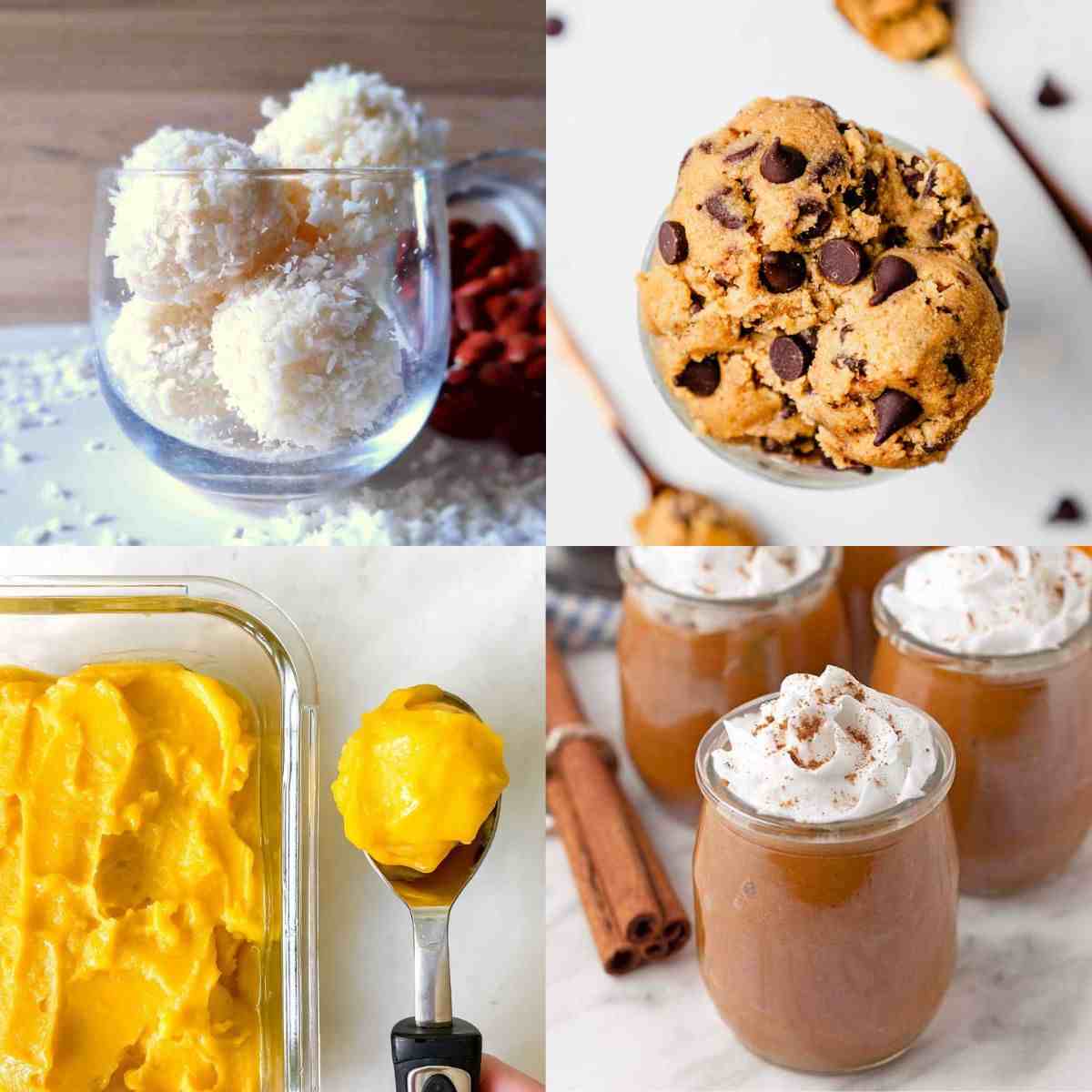 Jump to:
If you want a regular gluten-free cookie but don't want to bake, or if you want a healthy ice cream without having to drive to the store, or maybe you want to celebrate with family and are looking for a no-bake cake recipe, I've got you!
If you feel like this collection is missing what YOU need, please comment at the bottom of the post and I would be delighted to add to this round-up.
The recipes listed here are mostly quick and simple and don't require a whole grocery bag of ingredients. A lot of these are also vegan! If you have gluten intolerance of celiac disease, these are safe for you (make sure your ingredients don't "accidentally" contain gluten).
If you are tired of not being able to eat Raffaello because you are gluten intolerant, then this dessert is going to be a game-changer for you! Super easy recipe, 3 ingredients, and only 20 minutes needed to make this candy from start to finish. A must-try gluten-free dessert!
Not only delicious, gluten-free, and vegan, this snack is also packed with nuts and berries that make this treat healthy. Make this recipe once, and you probably will go back to it again and again!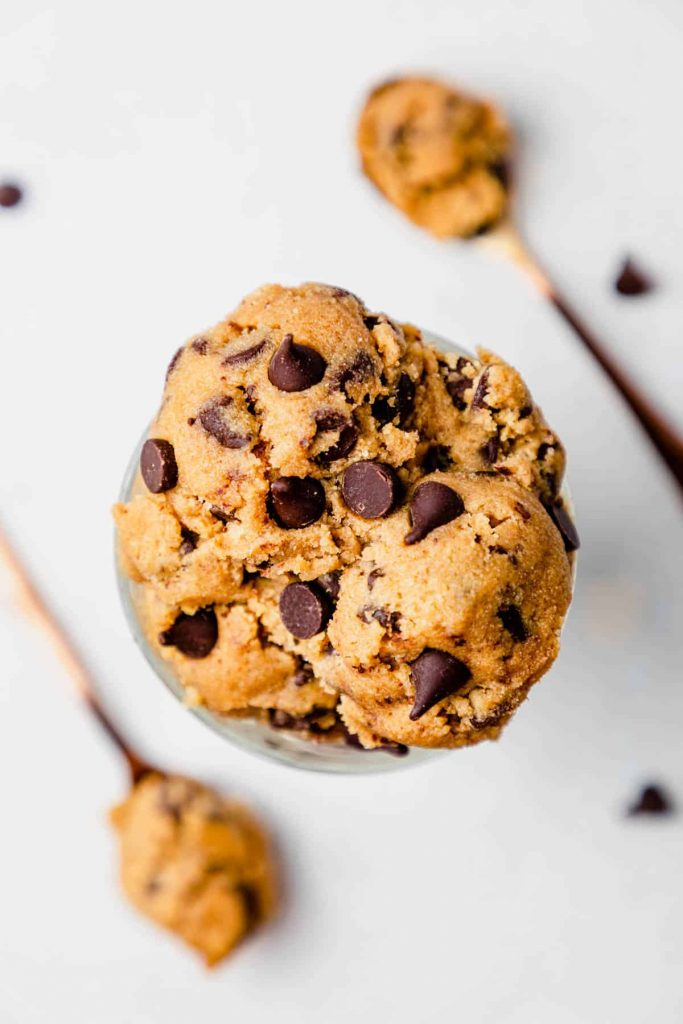 This recipe is fantastic because it allows you to enjoy your cookies without having to wait for them to bake! No chance to burn, overbake, or underbake your cookies with this recipe. Quick and delicious snack for your friends and family!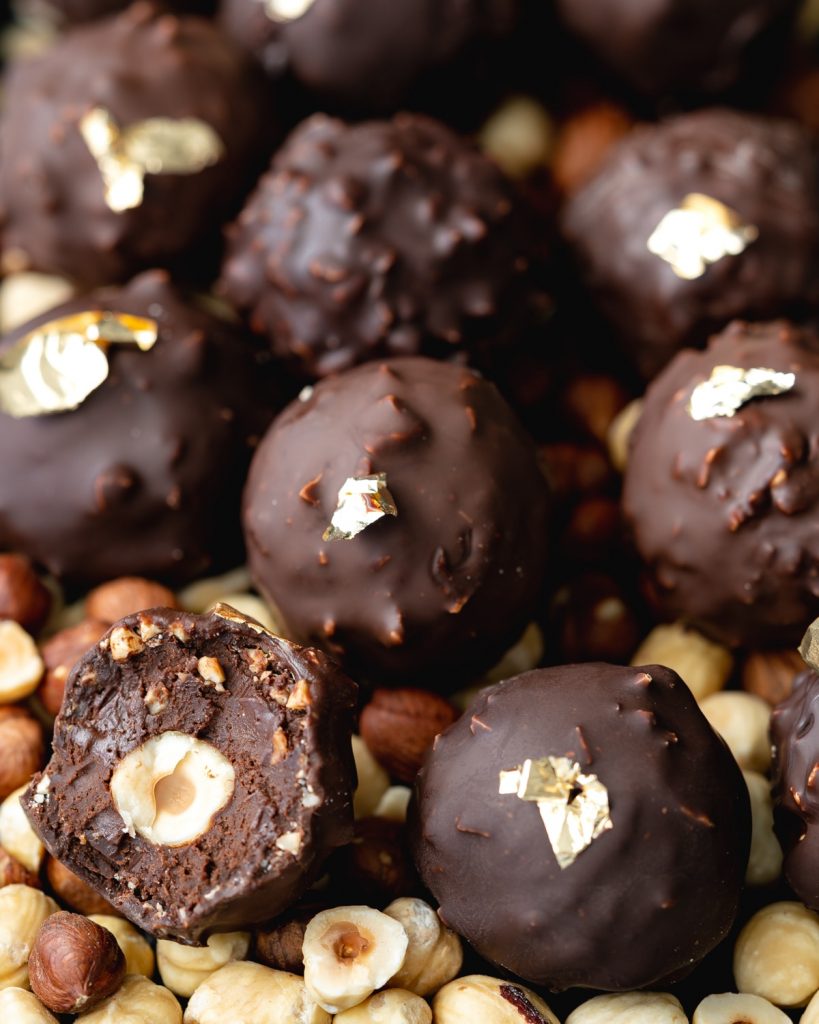 If you are gluten intolerant it might be torture to be at a party with plenty of delicious candies like Ferrero Rocher, Raffaello, and others that you can't have. No more of that! This recipe tells you how to make your own gluten-free (and vegan) Ferrero Rocher candy at home!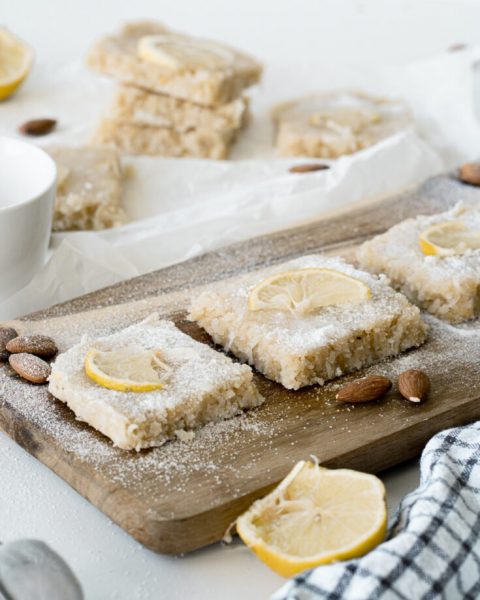 Delicious no-bake lemon bars that are ready in 15 minutes! What a wonderful snack to treat yourself and your family to on a busy day. Definitely, a must-try!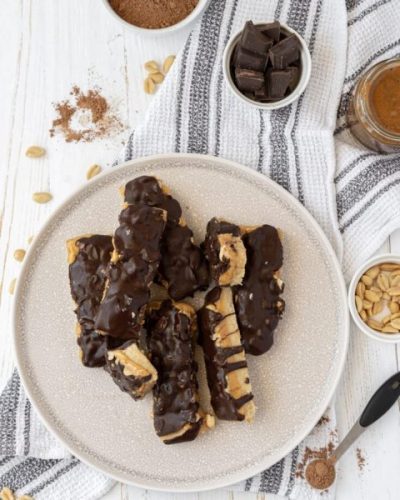 Delicious no-bake Snickers bars are a great gluten-free snack that is also healthy and filling. Almond flour, coconut oil, and maple syrup are great healthy substitutes for the regular starchy flour mix, butter, and sugar. Who thought gluten-free desserts could be so good?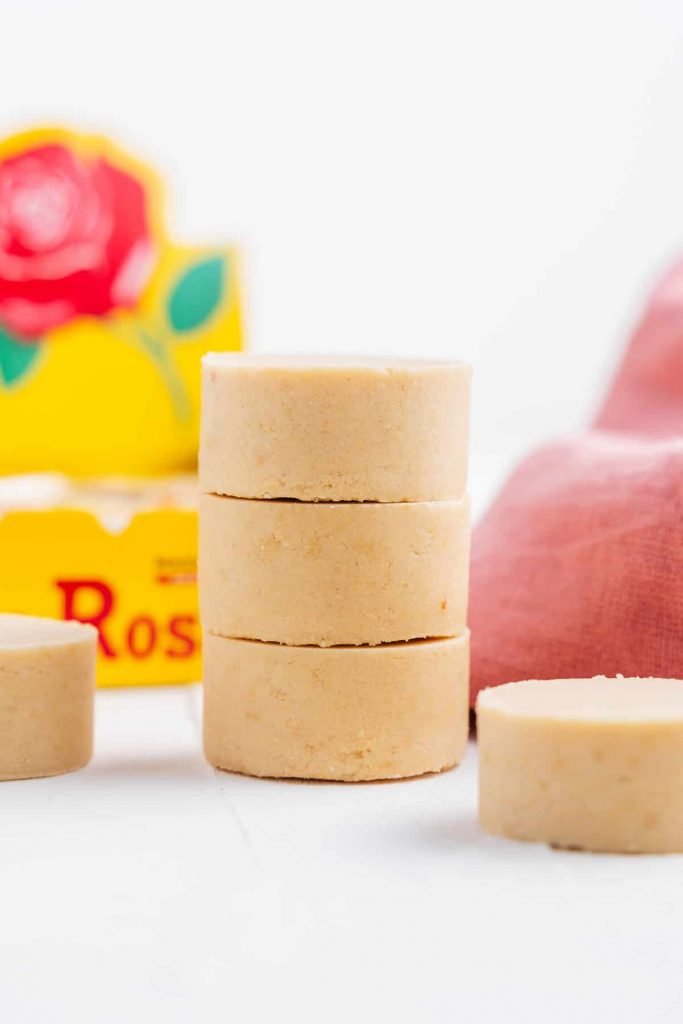 I remember trying this candy while in Bible college. One of my Mexican friends brought some with her overseas and I was shocked candy can be THIS good. The homemade version calls for only 2 ingredients and takes 15 minutes to make.
Cake, Tart, and Pie Recipes
If you are a coffee lover, this delicious coffee cheesecake is for you! This cake is great for a keto diet as well as a gluten-free diet. Sugar-free topping allows you to eat an extra piece without extra guilt.
Can you believe that this delicious gluten-free cheesecake is no-bake? Make this cake for a birthday party or just to treat your friends and family! Be careful not to eat it all by yourself!
This tart is perfect for the summer months that are so rich in fresh fruit. This recipe is vegan as well! Make it to treat your family on a summer weekend.
Nutty crust with everything coconut inside! If you are a coconut fan, here is the recipe you will keep coming back to!
Ice Cream Recipes (Frozen Treats)
2-Ingredient No-Machine Ice Cream
If you would like to learn how to make your own ice cream at home but don't have an ice cream machine, then this easy recipe is for you! This homemade ice cream only requires 2 main ingredients and takes 15 minutes to make (plus freezing time).
Cherry and Pineapple Popsicles (No Machine)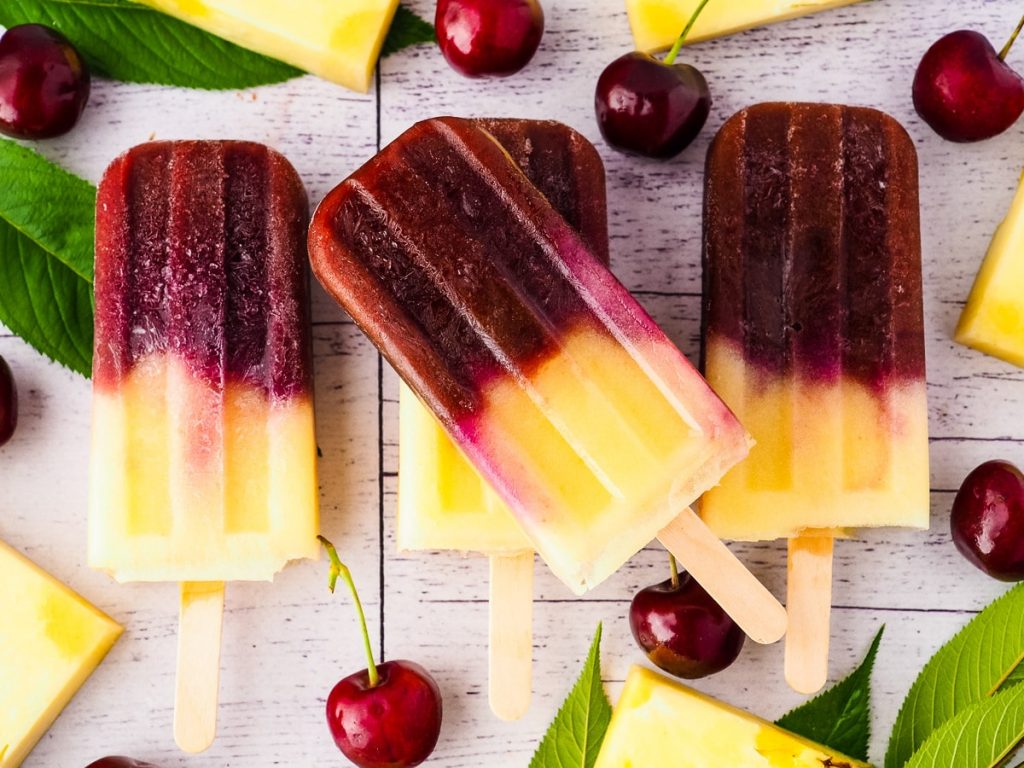 Need some refreshing? These delicious cherry pineapple popsicles are super easy to make at home (you can get the molds for them pretty cheap on Amazon!). This snack is a great treat for your kids and a fun addition to the family time during summer!
Did you know that mango and maple syrup can turn into a delicious sorbet you see in the picture?! I am in shock myself! If we had mangoes sold here, I would definitely be making this on repeat.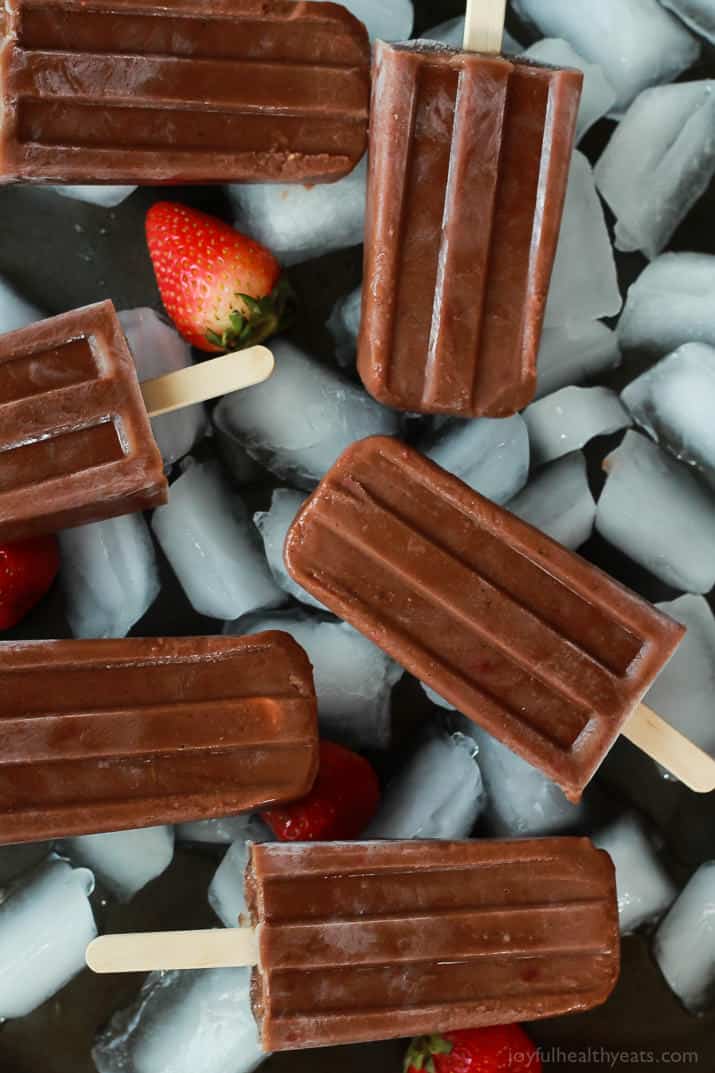 These delicious popsicles are GREAT for summer both for you and your family. They are both sugar and dairy-free and super easy to make. Make sure to get a popsicle mold!
Mouse & Pudding Recipes
This is an extra sweet snack that uses fresh strawberries and condensed milk among other ingredients. If you have a sweet tooth, this one is for you!
Raspberry Chocolate Mousse (Vegan)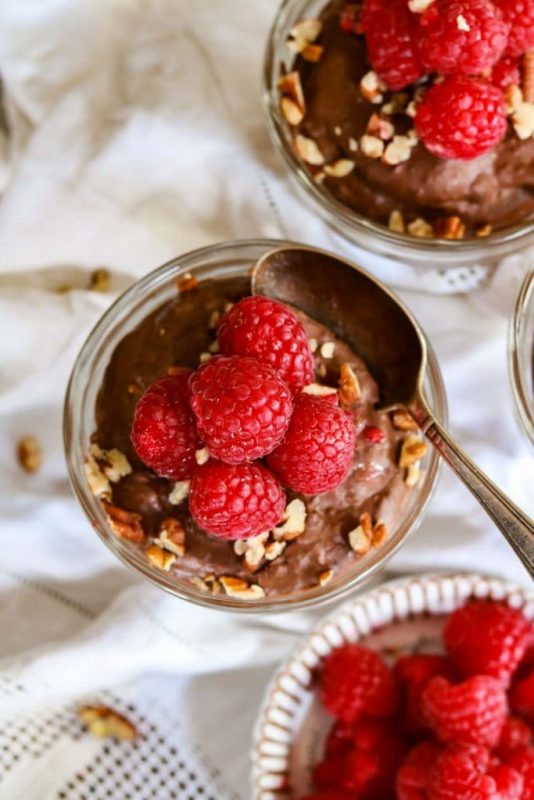 This super easy recipe calls for only 4 main ingredients and is ready in no time! Great treat for guests and even a family celebration. You just might become famous for this delicious treat!
Quick, simple, and delicious pudding that is also healthy, gluten-free, oil-free, and vegan. A great snack that takes only 10 minutes to make! What else could you need on a summer afternoon with friends?
Fruit Recipes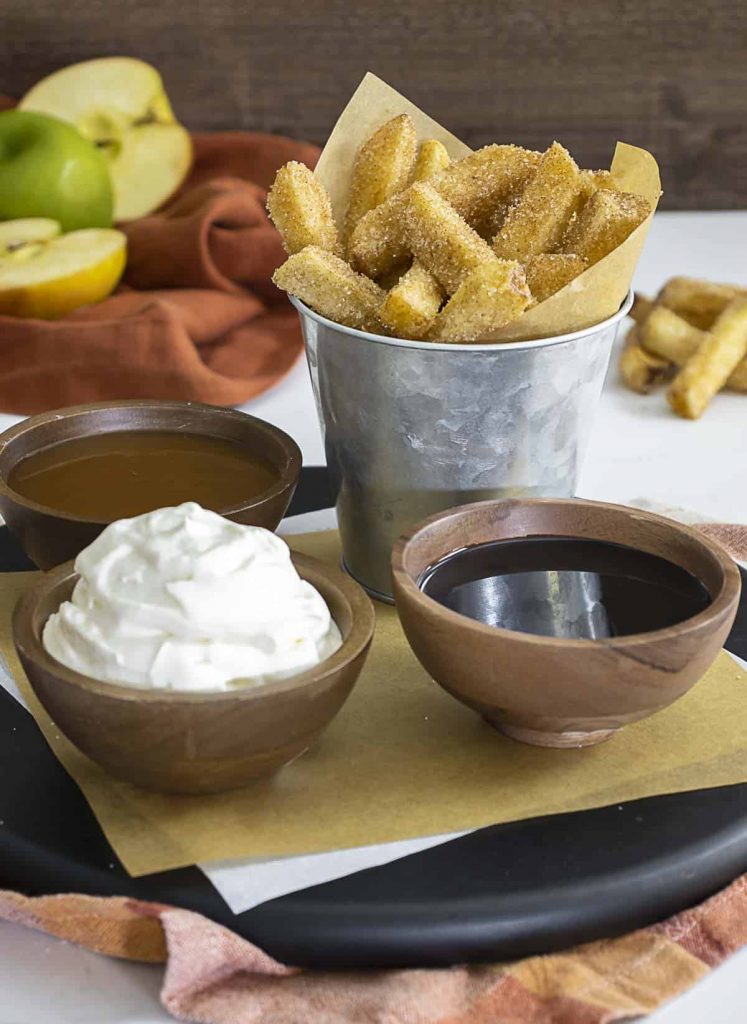 Did you know that fries could be made of apples and taste like cinnamon apple pie? Now you do! Try out this simple and delicious recipe that also comes with 3 different dipping sauces.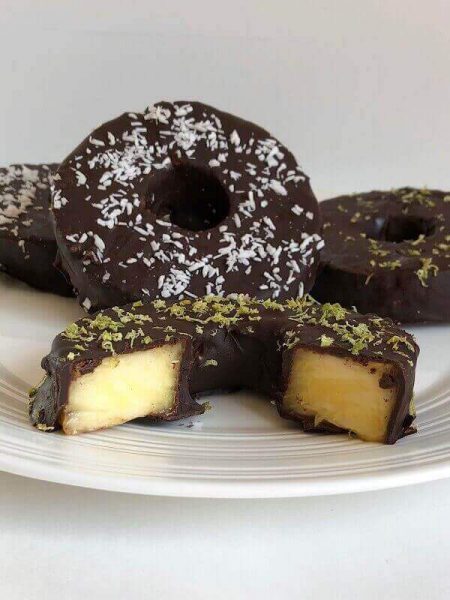 You will only need to use your microwave as the heat source for this recipe (or your stove top if you prefer a double boiler method). Grab some fresh pineapples and turn them into a party snack!
Cheesecake Stuffed Strawberries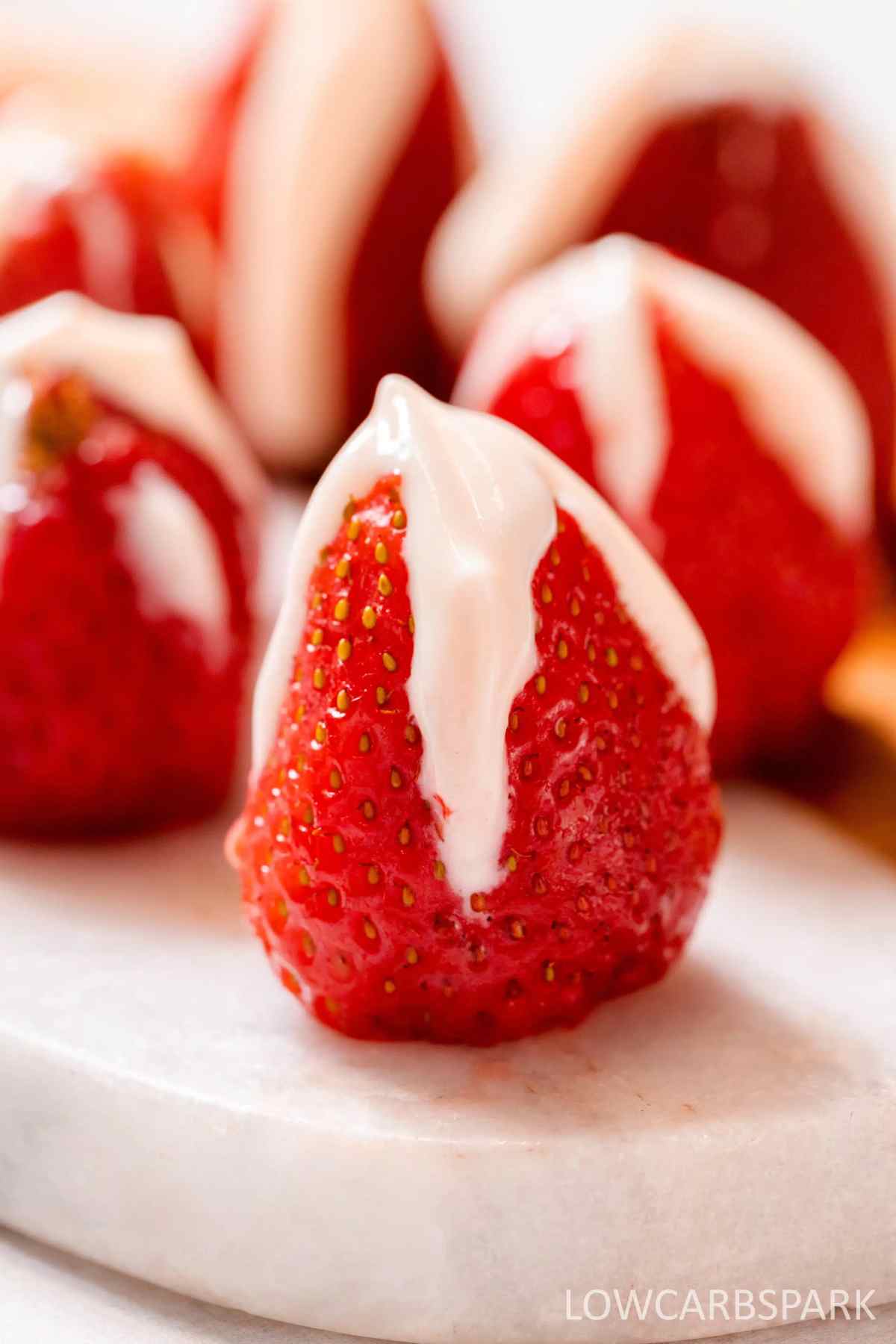 You can go all the way and make these cream cheese-stuffed strawberries or you can simply prepare the cream and dip your strawberries into it! Either way, it is a quick and simple recipe.
Hope you liked these no-bake gluten-free recipes! You can make them a part of your next grilling party table!
More gluten-free recipe collections you might like!