These are the most delicious gluten-free and sugar-free recipes that you can make at home! Some recipes use maple syrup while others rely on the natural sweetness of certain fruits. Yet, some will call for sweeteners like monk fruit powder or others. Find the best one for you!
Jump to:
Gluten-Free Baking Expert Tips
When it comes to gluten-free baking, there are a few things to keep in mind for the best results.
- Add baking time. Generally, gluten-free baked goods like banana bread or regular sandwich bread will need more time baking than their wheat counterparts. To make sure your cakes don't burn, follow the next tip!
- Lower the temperature. If you find your bread gummy on the inside, yet, almost burned on the outside, lower the temperature the next time you bake. Instead of 350F/175C do 320F/160C.
- Measure ingredients correctly. My best recommendation is to get a 13$ digital scale that will not only give you peace of mind when baking, it will also decrease the number of dirty dishes and continue serving you for many years to come! However, if you insist on using measuring cups, fluff the flour with a spoon first, then scoop it into the measuring cup without pressing it down, and finally, swipe the back of a knife over the cup to level the flour.
- Follow recipes designed to be gluten-free, don't just substitute the flour for GF ones. Gluten-free baked goods need a different amount of liquids which makes it risky if you are following regular recipes using GF flour. If you see a recipe that says you can substitute GF flour for all-purpose in the recipe, the chances are the person did not test the recipe with GF flour.
The Best Sugar Substitutes
It is important to note, that depending on the reason you are avoiding sugar, different sugar substitutes might serve you better than others. Plus, you need to remember that even sugar substitutes can be unhealthy if used in excess. My personal favorite sugar substitutes are monk fruit powder, dates, bananas, and xylitol. My least favorite ones are coconut sugar and agave syrup as their nutritional value is not much different from that of sugar. For more information on different sweeteners, check out my post on how to best sweeten your tea without sugar!
These banana pancakes are made with bananas, eggs, and a gluten-free sourdough starter. However, if you are not in the sourdough club, you can simply omit the sourdough and make it 2-ingredient pancakes!
This is a delicious and healthy pudding you can serve your friends and family at a party and not feel bad about the sugar overload later! This recipe relies on maple syrup and the natural sweetness of the sweet potatoes for its flavor.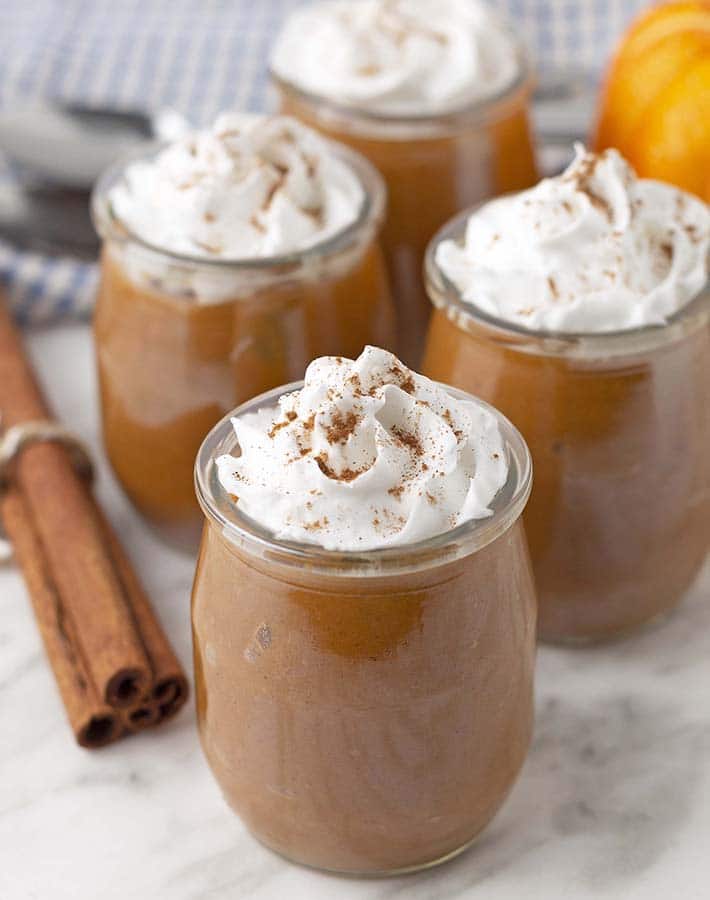 Almond flour makes these cookies very special in flavor and texture. I love baking with almond flour, all baked goods made with it are superior in my opinion! The sweetness of these comes from maple syrup.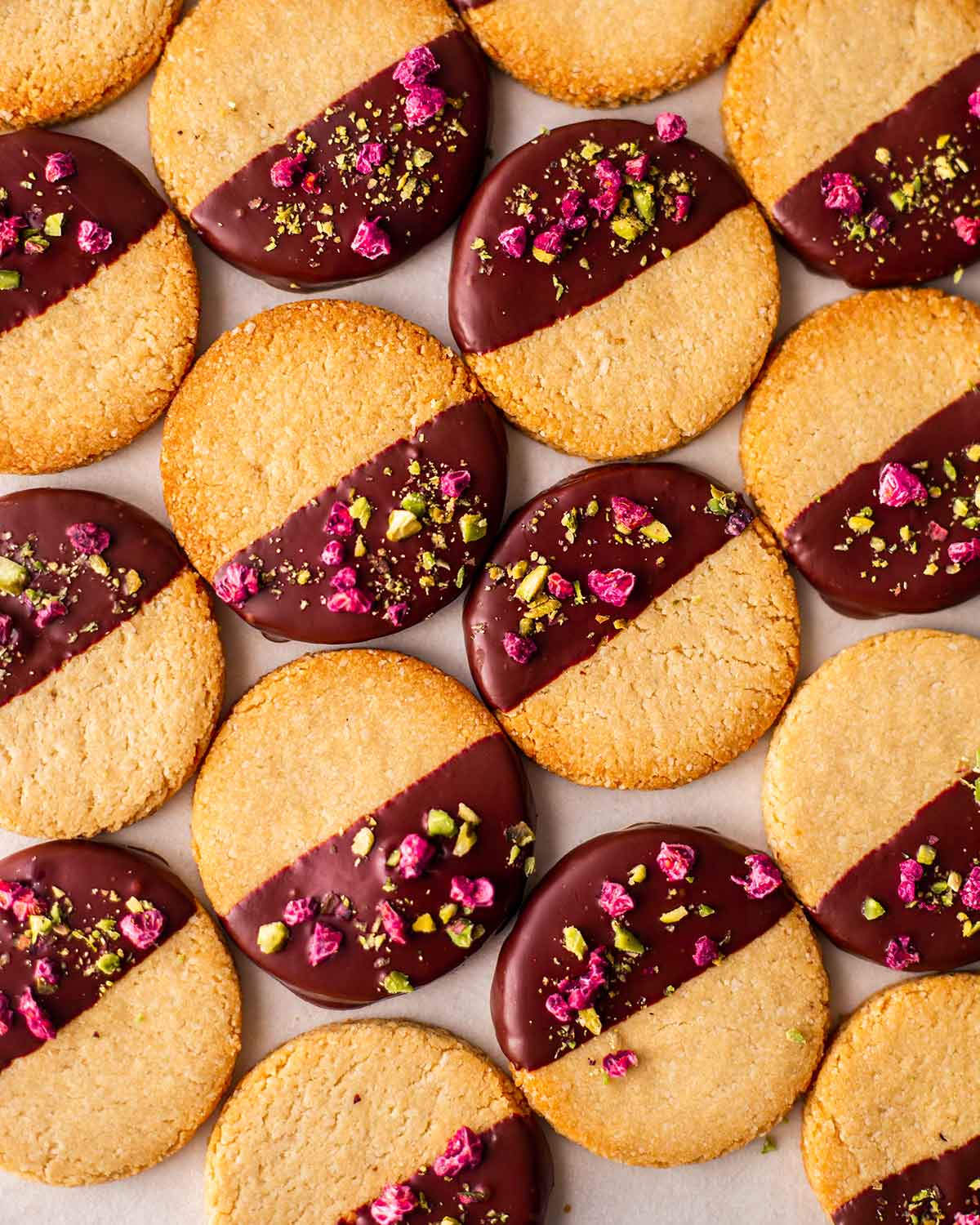 This recipe is gluten-free, dairy-free, and sugar-free as well. It is not only neutral, but it is also good for you thanks to the added avocado! The recipe calls for agave syrup but you can use maple syrup instead.
Use gluten-free certified oats or oat flour for these ones if you are Celiac or very sensitive to gluten!
Dried mango and other fruits bring in all the sweetness in this delicious no-bake carrot cake!
All you need to do is blend some bananas with cocoa powder and freeze it! A great way to provide healthy snacks to your kids.
Another great recipe without added sugar and lots of sweetness! Plus, it is also dairy-free.
Who doesn't love the good old peanut butter cups? These ones are made with only 5 ingredients and don't contain any refined sugar!
If you love everything that has coconut, this recipe is for you! It involves a lot of ingredients but the effort is worth it!
This cake uses homemade date syrup as a sweetener along with the natural sweetness of pears.
If you are looking for a protein boost, check out these muffins made with protein powder!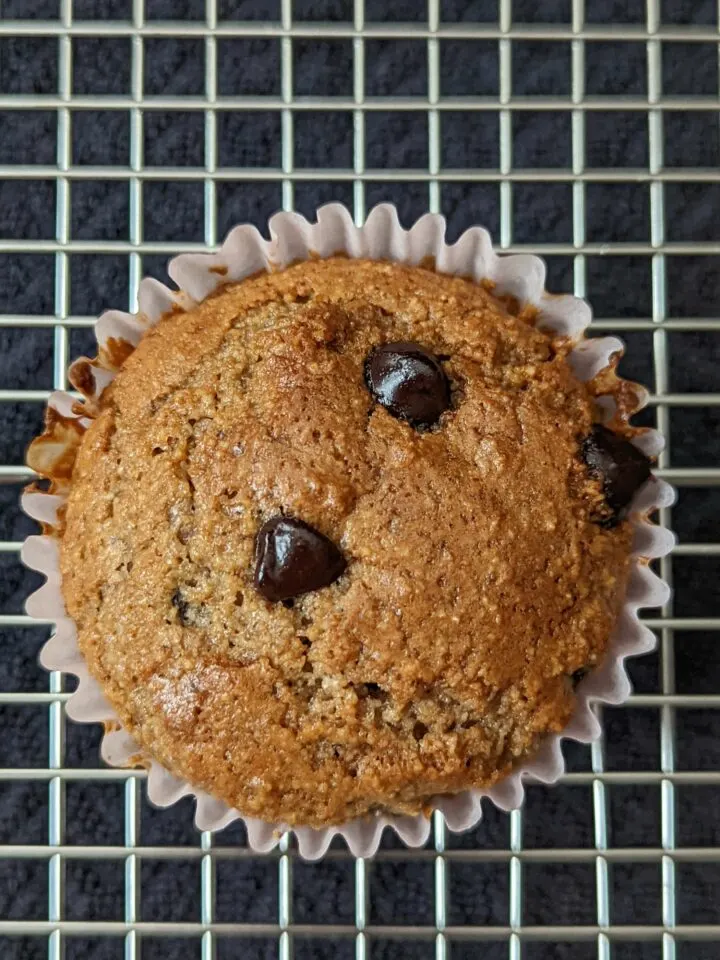 If you liked these gluten and sugar free dessert recipes, you will also love my healthy desserts collection!