In this gluten-free tailgate food collection, you will find everything from appetizers and dips to burgers and tacos, to veggies and cookies. Whether you are looking for Game Day recipe inspiration or a grilling party with friends, you will find something here!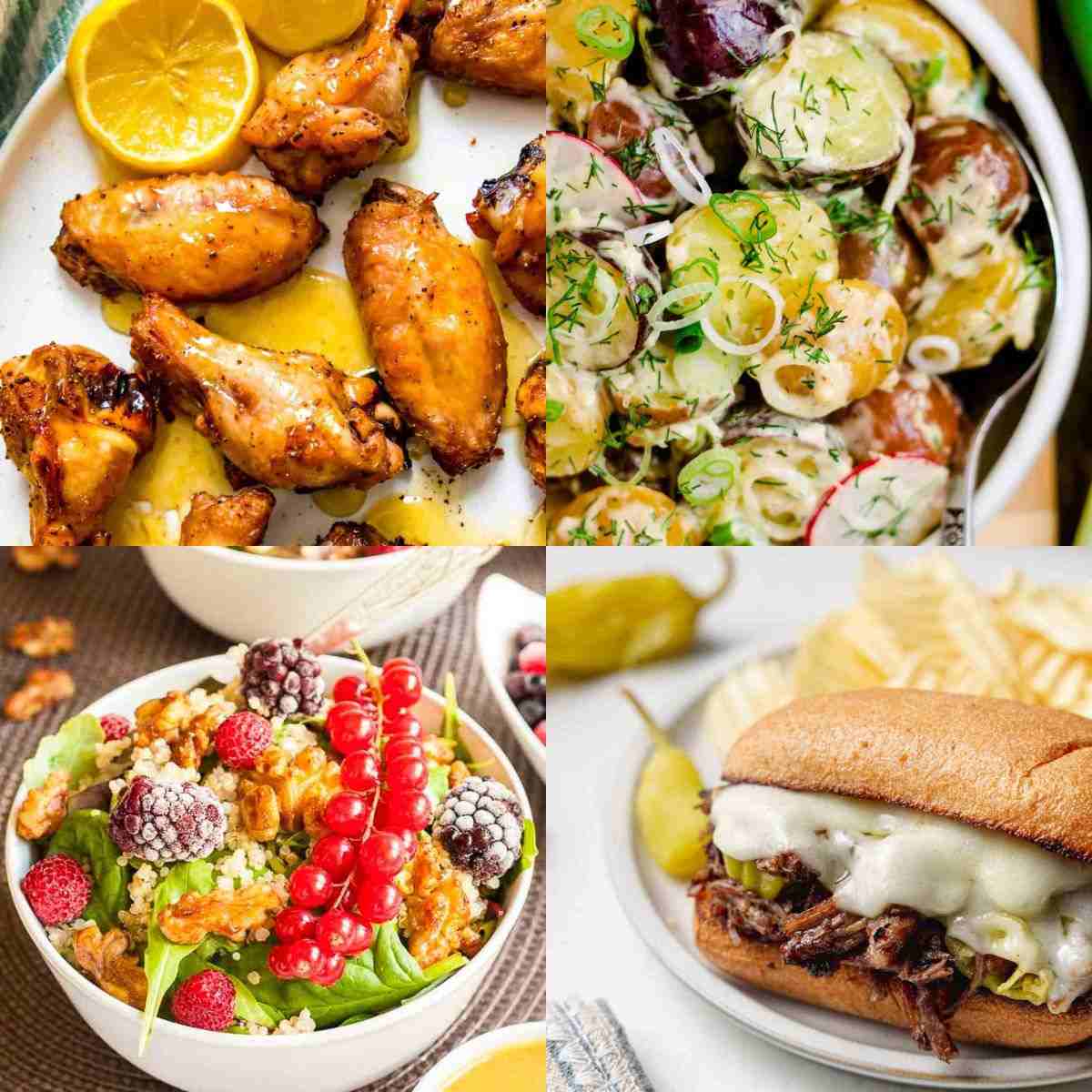 Jump to:
The dips
Dips take anything to the next level. If you are into spicy dips and creamy dips or you want some meatiness to it, you will find a match for your snack!
Appetizers (finger foods)
Appetizers are the star of every party. Who doesn't want a flavorful bite to go along with a radiant conversation?!
Meat
The worst thing at a party is an empty stomach! Fill them up with these meaty foods.
Hot dogs, burgers, and bread
Sandwiches are easy to eat and serve! You can either buy or make your own buns and wraps.
Side dishes
Just like a dip is the crown of an appetizer, so is a side dish of a hearty dinner!
Dessert & sweets
These desserts are mainly made with gluten-free sourdough, but if you aren't into sourdough, check out my gluten-free no-bake dessert collection!
Hope you liked these recipes! If you have more ideas, please, drop them in the comments below!