Caprese salad is a great appetizer and a side dish to plenty of different dishes. Here you will find ideas for what to make on your Italian night to serve along with Caprese salad! For a related list of easy tray bakes to serve with the salad check out my tray bake recipe collection.
---
1. Spaghetti Bolognese
---
2. Pasta Alla Norma
---
3. Layered Potato Casserole with Sausage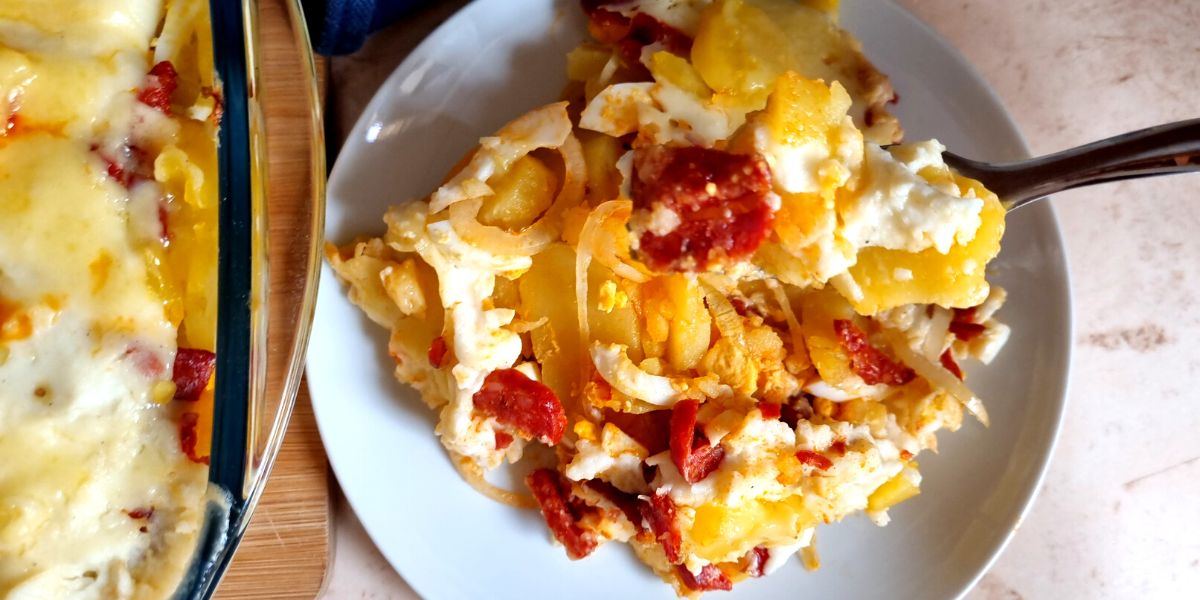 ---
4. Honey Chicken with Balsamic Sauce
---
5. Caprese Panini Sandwich
---
6. Steak Kabobs on Skewers
---
7. Italian Beef in a Crockpot
---
8. Chicken Marsala Pasta
---
9. Pesto Lasagna
---
10. Black Olive and Sundried Tomatoes Focaccia
---
11. Avocado Grilled Cheese Sandwich
---
What's Next?
Have you made any of these recipes? I would love to know what you think! Share your experiences and questions in the comment section below.
Hi, I am Natasha! Glad to see you here. Hope you join along as I discover and share great recipes that make family cooking easier and more fun! To learn more about me, read my story of how I went from a world traveler to a countryside home cook. Read more…