All the tray-bake dishes in this collection are quick to make and are healthy delicious meals. Tray-bake is perfect for when you need to make a lot of food in a short amount of time. These recipes don't require much work, all you need to do is throw the ingredients on a sheet pan, drizzle with oil or sauce, and pop into the oven! I especially love tray-bake dishes for takeaway when you go to work, or on a road or hiking trip.
Jump to:
If you cook for a family, then you know the convenience of a tray-bake dish when you can make a quick, healthy, and complete meal even at the last moment 30 minutes before dinner.
Finally, this recipe collection focuses on dishes that are gluten-free so you can be sure there will be no pizza crusts or crumb toppings! I tried my best to provide a complete recipe collection for a wide variety of ingredients. You will find recipes with chicken, beef, salmon, cod, vegetarian, and even a vegan recipe in the list below. Enjoy!
This tray-bake is super easy, all you need is eggplant for the crust and pizza toppings of choice! I really like these pizzas with the simple tomato pizza sauce, fresh basil, and lots of Parmesan! Serve as is or with creamy garlic mashed potatoes on the side.
This recipe is ready within 40 minutes and will feed 5 people! A great combination of roasted veggies and meat. A perfect idea for a quick family dinner!
Simple lemon chicken recipe to serve with potatoes or rice. Ready within 1 hour!
Who doesn't like a good fat piece of salmon with some lemon juice on top? This recipe only takes 35 minutes to make and is a healthy and delicious idea for a special dinner.
For a vegetarian night, try this delicious recipe of veggies with feta cheese! The cheese adds depth and flavor to the vegetables making it a complete dish. Ready within 30 minutes!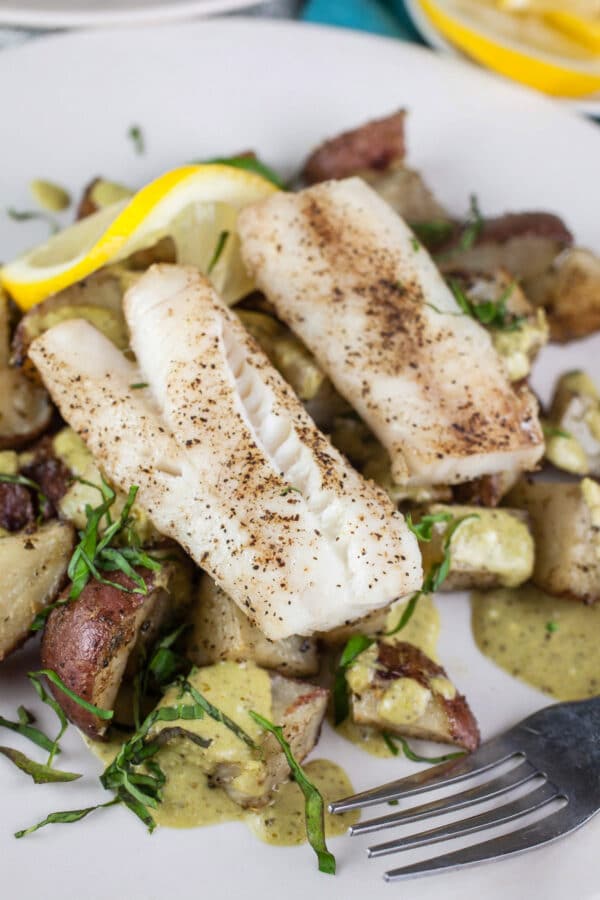 If you love fish, then this 40-minute recipe is a great pick for you. This recipe calls for pesto sauce with instructions on how to make your own homemade pesto at home! Great idea for a healthy dinner.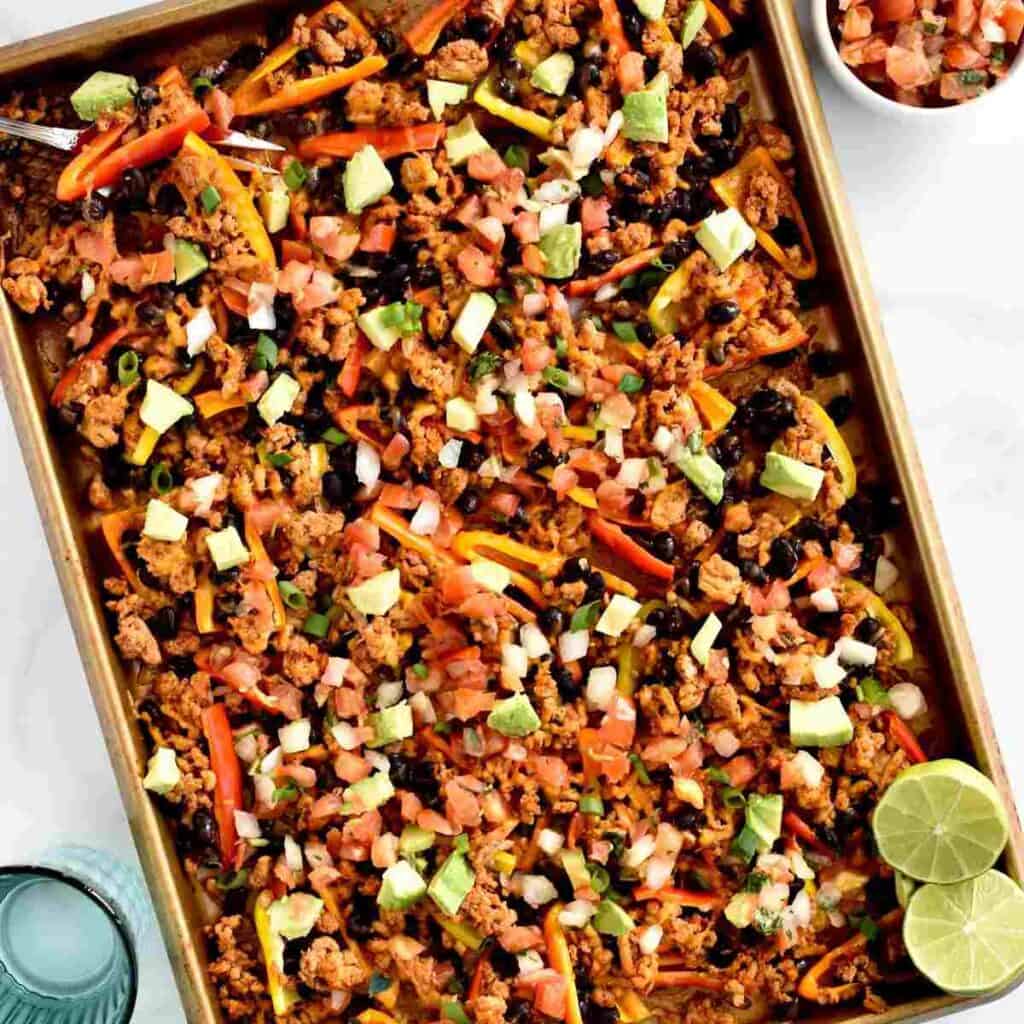 A great low-carb dish that is ready within 30 minutes. The recipe calls for chicken, salsa, veggies, and cheddar cheese. A great healthy option for a takeaway lunch!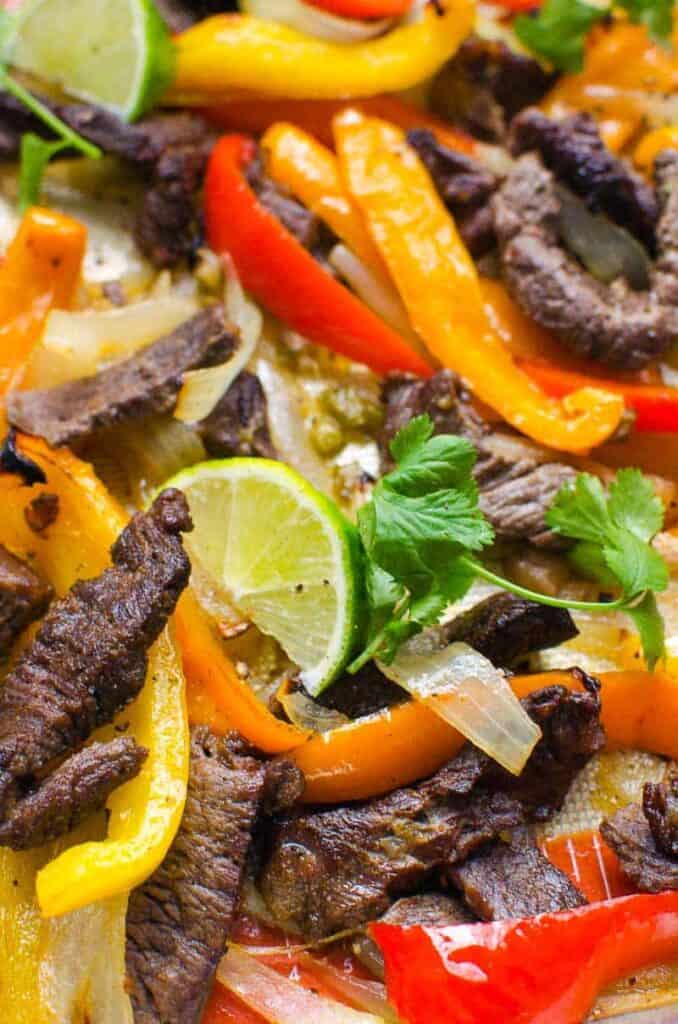 Who doesn't like steak, especially when coupled with juicy vegetables? This scrumptious recipe is ready within 35 minutes. A great option for a make-ahead lunch to take with you to work!
This cauliflower can be eaten with rice, meat, or on its own. Tikka masala adds a special flavor to the cauliflower which makes this dish a special treat! Ready within 30 minutes.
If you like tofu, this recipe is perfect for you. Vegan and gluten-free!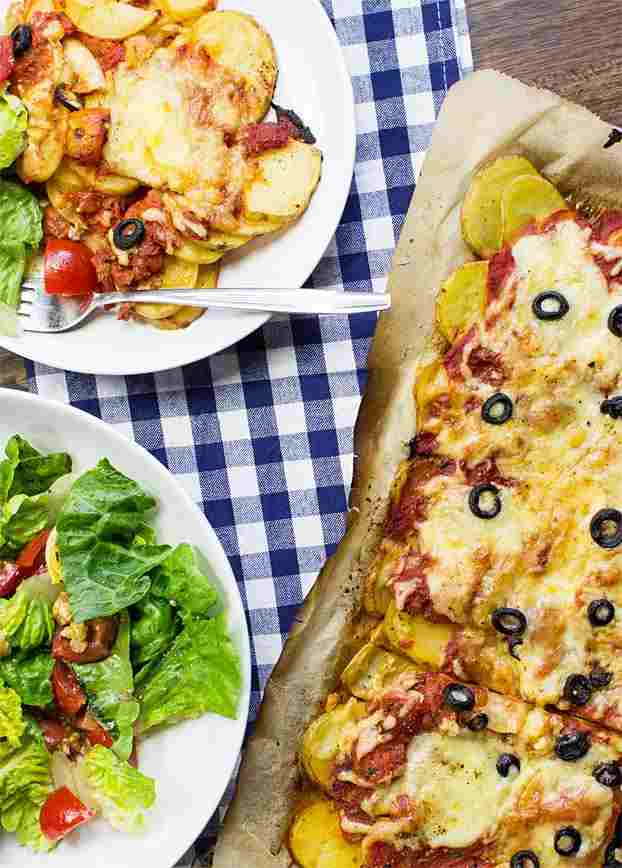 When you don't want to go all the way and prepare a gluten-free pizza crust, just slice a few potatoes and top it with your favorite pizza toppings! This recipe with help you step by step. Ready in 45 minutes!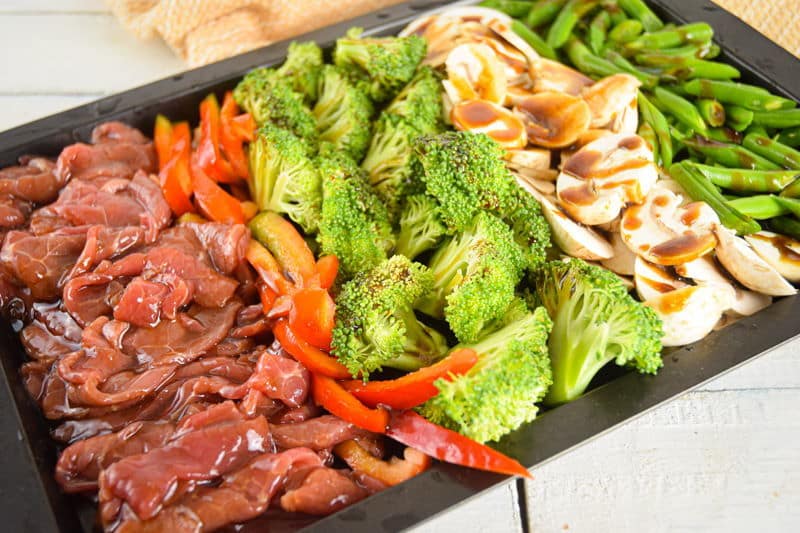 This dish is both delicious and healthy. A new twist on a tray-bake beef with veggies. Ready within 35 minutes! A great idea for a quick dinner to serve to guests.