The ultimate collection of healthy, hearty, delicious gluten-free soups is here for you to enjoy! Save to your Pinterest board to make later.
1. Roasted Pumpkin Soup with Coconut Milk
This delicious butternut squash soup is made with coconut milk, curry, garlic, onions, chicken stock (or vegetable stock for the vegan version), and sweet butternut squash. One of my favorite dishes during the pumpkin season!
---
2. Roasted Tomato Soup with Fresh Tomatoes
You can make this soup with canned tomatoes, but the freshness of vegetables gives this dish a whole new flavor and richness you wouldn't get with canned food. Check out the recipe below!
3. Caldo de Pollo – Gluten Free Mexican Chicken Soup
This soup is full of flavor. Homemade chicken broth and shredded chicken thighs add richness to the dish, while fresh vegetables like zucchini, cabbage, and carrots are adding to the vitamin profile. Naturally gluten and dairy free!
---
4. Traditional Ukrainian Borscht
Delicious traditional Ukrainian borscht is a special soup that is full of sweet, sour, salty, and umami flavors. It will give you an immunity boost and a mood lift. A must try recipe!
---
5. Gluten Free Keto Friendly Tom Yum
Loaded with shrimp and mushrooms, this delicious Tom Yum soup tastes like the one you would get at a Thai restaurant. If you have never made this dish before, you absolutely need to try this recipe!
---
6. Tummy Healing Gluten Free Vegan Soup
This delicious and hearty gluten free soup is full of anti-inflammatory and nourishing ingredients. Check out the recipe below!
---
7. Healthy Roasted Garlic Soup
This soup is such an immunity boost on a winter day! Healthy chicken broth, tons of garlic and onion will make sure that cold you got is gone as soon as possible.
---
8. Gluten Free Red Pepper and Lentil Soup
Another amazing cream soup to fill you up on a cold winter day!
---
9. Roasted Chicken Broth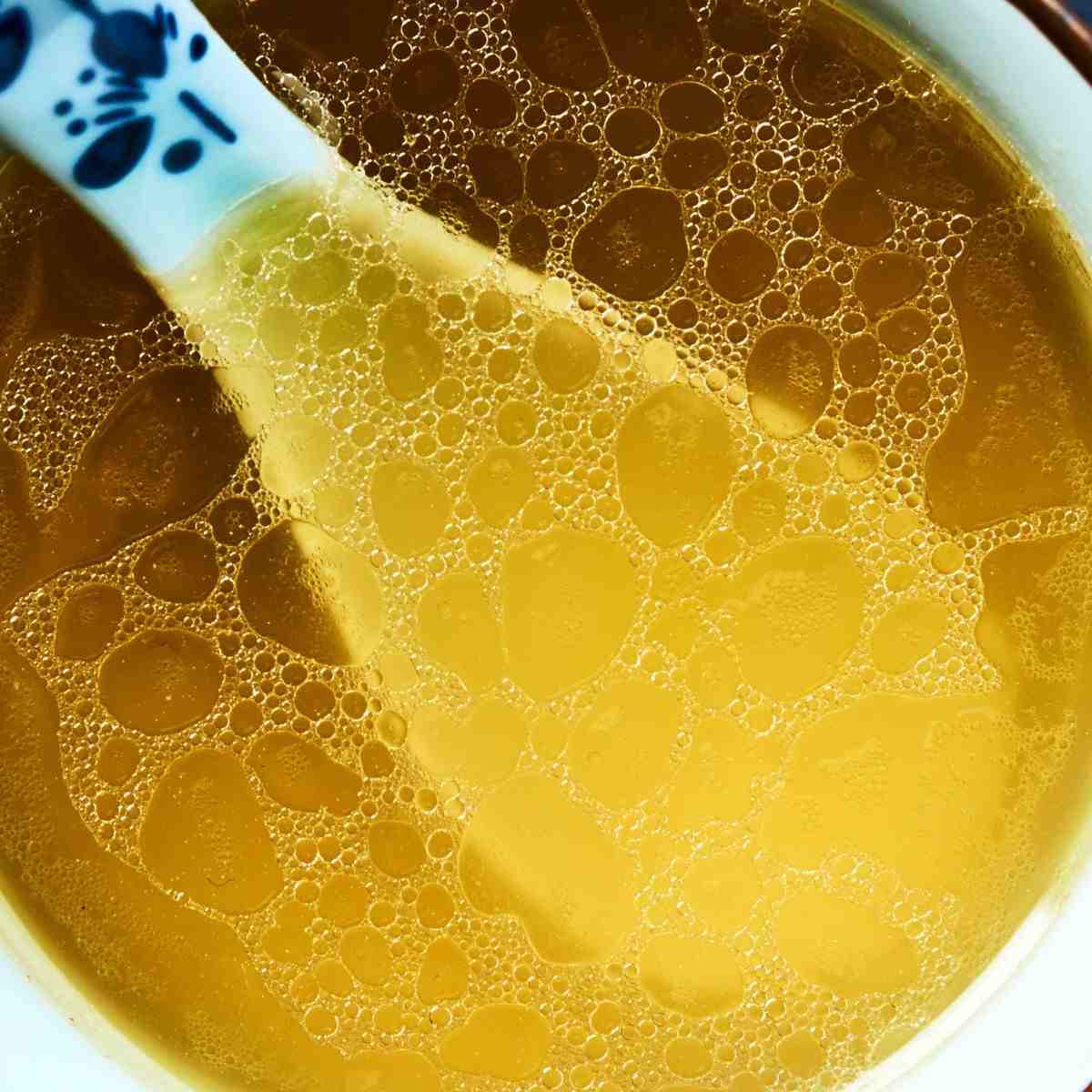 This chicken broth (also called stock) is healthy on its own and is especially good with roasted garlic soup listed earlier in the post!
---
10. Gluten-Free Spicy Fish Soup
This soup is not only packed with flavor, but also is a great source of vitamins and nutrition.
---
11. Gluten Free 15 Minute Pea Soup
This easy 15-minute soup calls for fresh mint, cumin, garlic, peas, and a few other ingredients that make the dish so unique and special.
---
12. Gluten Free Healthy Mushroom Soup
Check out this umami flavor-packed hearty mushroom soup that is both gluten and dairy free.
---
This gluten-free and vegan Panera's broccoli cheddar cheese copycat is a perfect dish for the cold winter season. If you are not vegan, then use the dairy versions of the called for ingredients!
---
14. Red Cabbage with Potato Gluten Free Soup
This is a beautiful dish that will not only boost your immune system but also add some festive colors to your table!
---