This is your ultimate collection of sourdough discard recipes that are both easy and delicious! For gluten-free sourdough starter discard recipes check out my list of gf discard recipes.
1. Sourdough Discard Pancakes
What sourdough discard is truly great for, it is for making delicious pancakes in the morning! Super easy recipe, yet, the flavor is so much better than that of a regular pancake.
---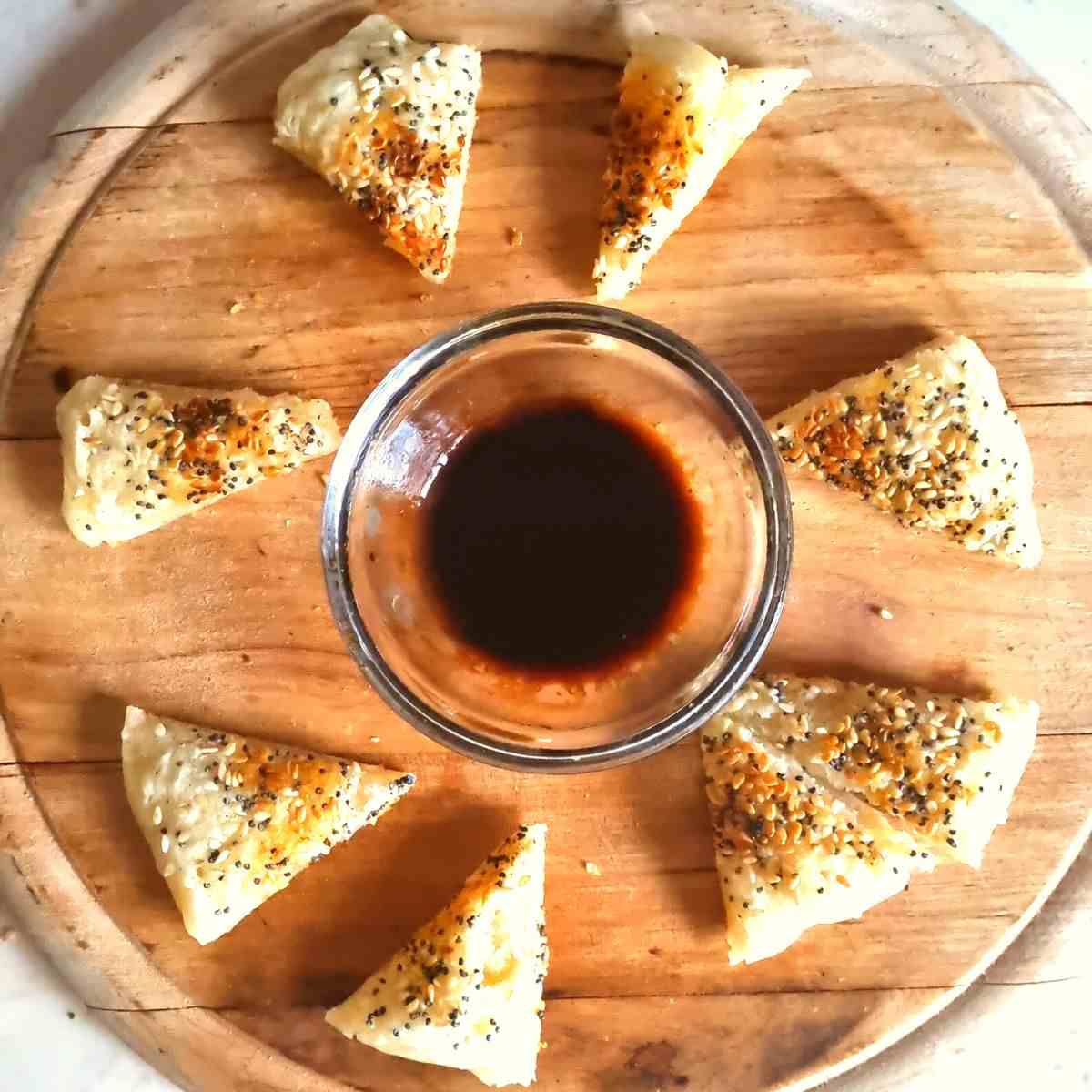 What could be easier than simply frying the extra discard on a pan? Yet, this sourdough discard pancake can be so tasty you will want to make some extra starter just for this recipe!
---
3. Sourdough Chocolate Chip Pumpkin Muffins
Delicious pumpkin muffins with sourdough discard are extra moist and are bursting with chocolate flavors! You can top them with a frosting of your choice to make them even better.
---
4. Sourdough Discard Cheese Scones
These flaky cheese scones made extra tender through the use of discard starter. Check out the recipe below!
---
5. Sourdough Chocolate Banana Bread
Enjoy a slice of this amazing sourdough chocolate banana bread with your next cup of coffee!
---
6. Sourdough Banana Pancakes (3 Ingredients)
This recipe originally uses gluten free sourdough discard, but you are free to use any discard you have! Your pancakes will come out sweet and moist without added sugar or milk.
---
7. Sourdough Discard Flour Tortillas
Make a batch of these sourdough flour tortillas for your next taco night!
---
8. Sourdough Cinnamon Babka
Delicious, moist sourdough babka is a great dessert to treat your friends and family to on any day! You can use your sourdough discard, feed it, and create the levain for this wonderful brioche bread.
---
9. Sourdough Dutch Baby
This sourdough dutch baby puffs up in the oven creating crispy edges and a custardy middle!
---
10. Sourdough Chocolate Chip Scones
This easy recipe for sourdough discard scones makes light and fluffy layers with just the right amount of creamy richness. Choose your favorite add-ins to make these scones even more fabulous!
---
Thick, and chewy, yet, not too dense, these sourdough discard bagels are made with a combination of yeast and starter. Really easy recipe, if you have never made sourdough bagels before, then you definitely need to check these ones out!
---
12. Sourdough Discard Pumpkin Bread
Super soft and fluffy, this one-bowl recipe comes together within an hour and tastes so good that you will want to share it with your friends and family. A great dessert to serve with your morning coffee!
---
What's Next?
Have you made any of these sourdough discard recipes? I would love to see! Tag me @natashashome_ on Instagram and I would love to include your creations in my stories! If you have any questions, leave them in the comment section below and I will respond!